Our News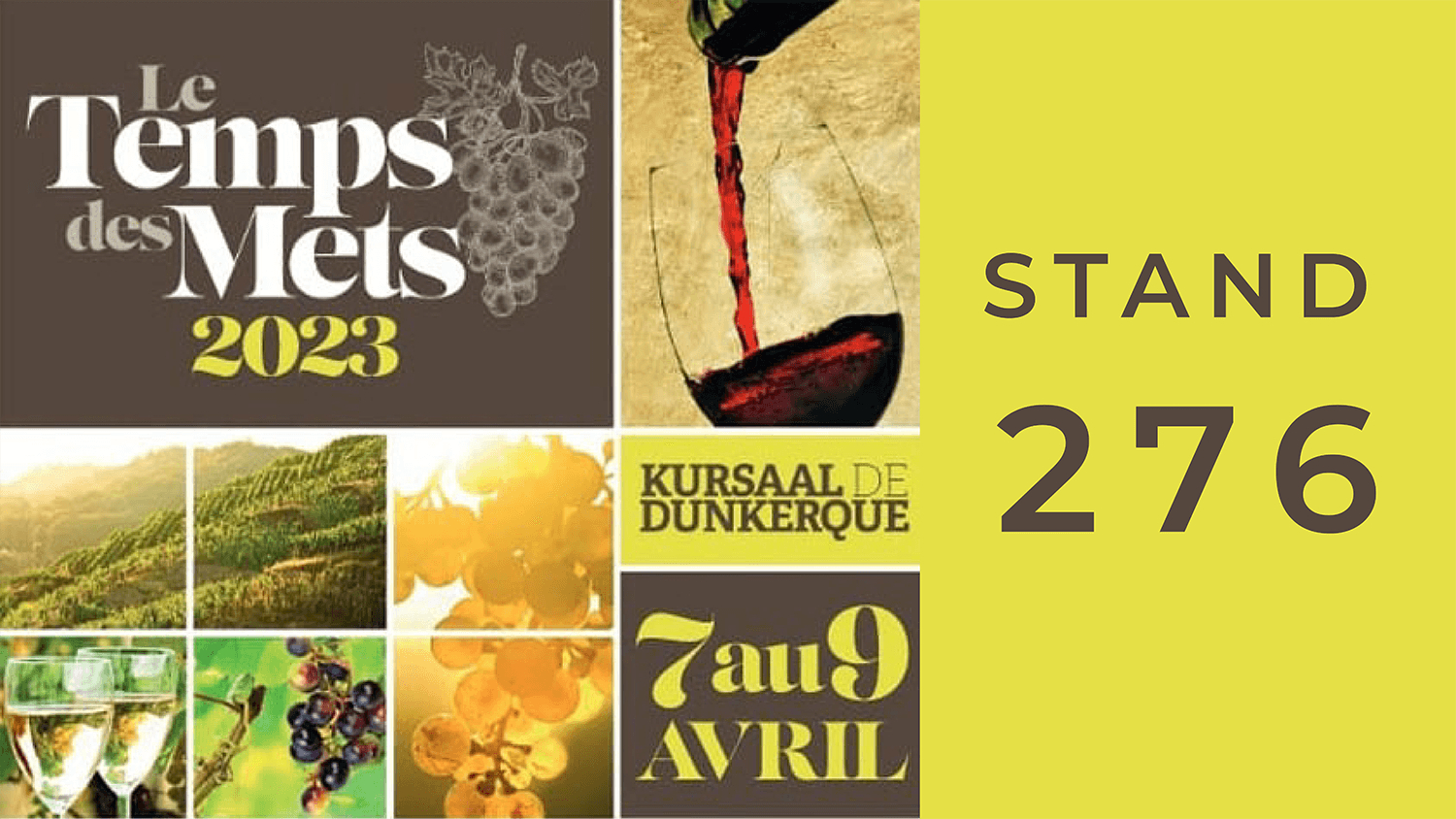 From April 7 to 9, 2023, our cellar will be in Dunkirk as part of the Le Temps de Mets fair at the Kursaal. Don't miss this unique opportunity to taste Gascony just a stone's throw from your home!
Especially since it is not only our wines that come to you, but also preferential rates ! Take advantage of this exceptional relocation of Arton to order at low prices.
Le Temps des Mets brings together the best of French regional products, constituting a "carte de France" of gastronomy to highlight the diversity of flavors of our national heritage.
We look forward to seeing you at stand 276.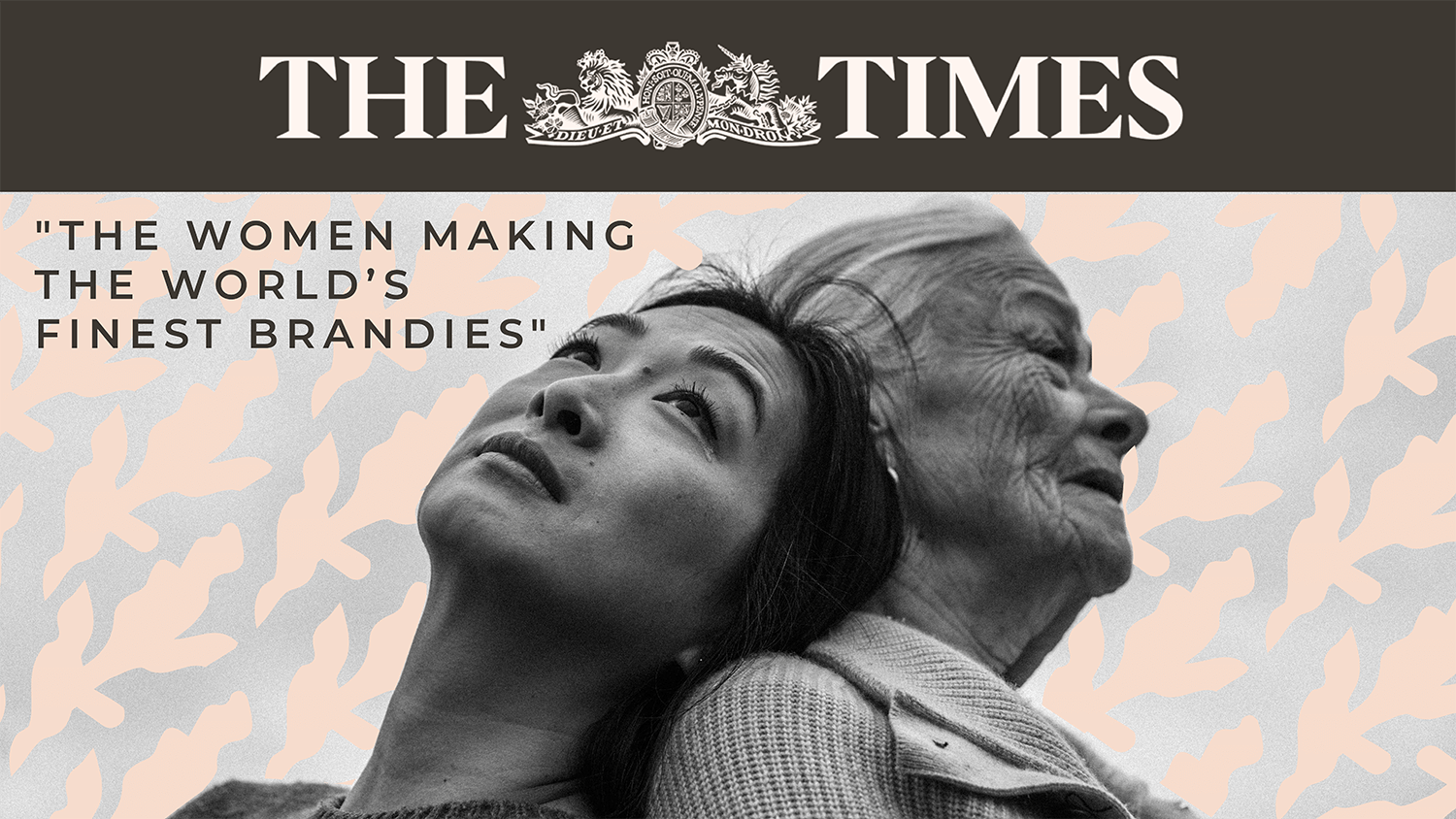 In a beautiful article about the women behind Armagnac, Nina Caplan and Jane MacQuitty belie the stereotypes that make spirits a man's drink.
Victoire de Montesquiou and Lili de Montal hold their attention and put Château Arton in the spotlight.
Discover the article in its entirety here.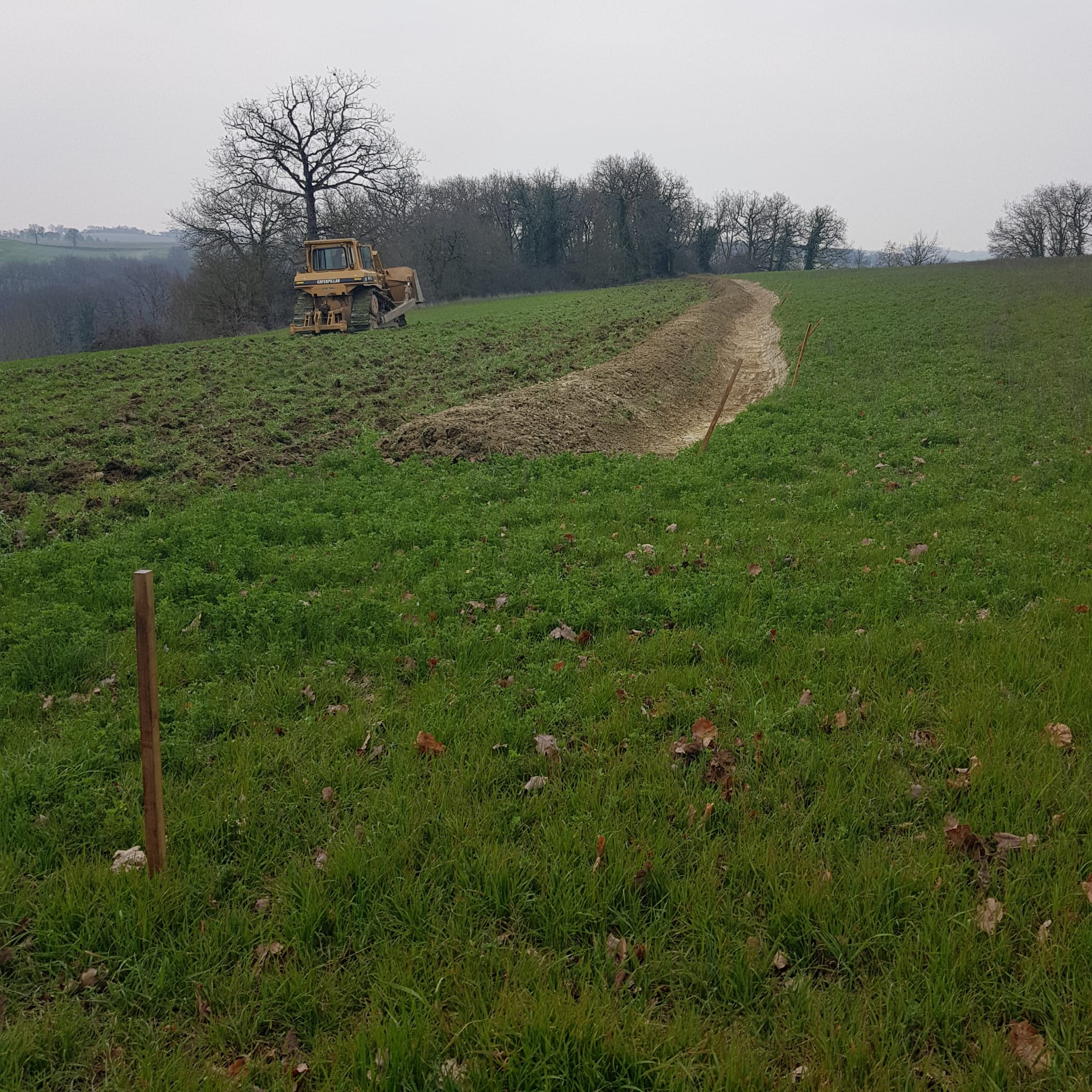 BACO TAKES ROOT IN MOLÉON
For the first time at the domain, we are about to plant 2ha of Baco, an emblematic grape variety of Armagnac that has attracted the attention of the Institute of Vine and Wine Sciences for a few years. And rightly so. Naturally resistant to vine diseases, this grape variety flourishes wonderfully on the limestone soils of the region.
Under the guidance of Alain Malard, a specialist in viticulture and ecology, we prepared the plots of land that will host the Baco by fracturing the soil at regular intervals and by creating a ditch (land left as a meadow) to improve water runoff. This is how we create drought resilient plots. We have also planted a forest hedge to nourish the land with trace elements and carbon and to serve as a corridor for wildlife, including insects, amphibians and birds.
"AUDACE" INVITES ITSELF AT THE CHÂTEAU
Philip Engels and Mark Goff share their adventures in Gascony with America. In their zany mini-series "At the Château", they invite us to follow the restoration of the Château d'Avensac and to live the crazy dream of two Americans in the Gers.
Audace, our Sauvignon Blanc, makes a remarkable appearance at the 16th minute of this month's episode. "It's absolutely lovely," writes Judy, a colorful character in the show, as she tastes our wine. Her oenologist sidekick has a couple of things to say about it too.
A must-see! Thank you Goffengels for putting the Arton estate on the map!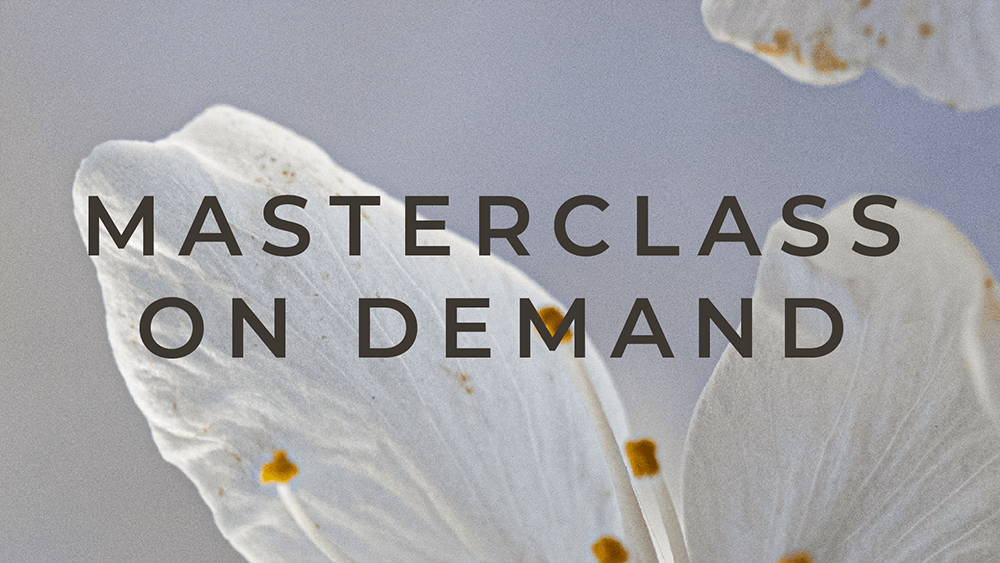 The beautiful days are back and so are the desires to play hooky! The Domaine d'Arton opens its doors wide to those who dream of escaping and concocts an exclusive visit of the vineyard and the cellars to help you discover the secrets of the masters of Armagnac.
While the tourist season is in full swing, it is not always easy to find a table to accommodate a group. We propose you to have lunch or dinner in the vineyards, in the shade of our chartreuse, and to taste our wines and Armagnacs in agreement with a menu created by a chef.
Take advantage of the gentle way of life of our domain to feel like at home and let yourself be tempted by a gastronomic tasting between heaven and earth. What could be better than learning while savoring!
Offer valid from 10 persons.
Reservation 2 weeks in advance minimum.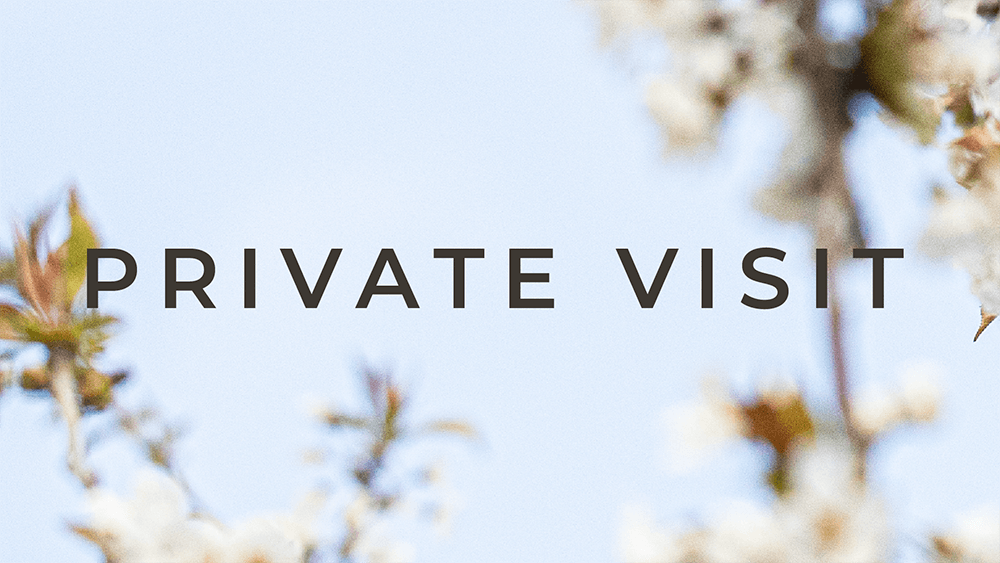 You appreciate Armagnac but still haven't found the time to go to the Gers? Don't procrastinate and bring the best of Gascony to you!
The Montal-Montesquiou family will come to your home for a tasting session for a tailor-made masterclass. The most daring will opt for a lunch/dinner imagined by a chef. Let the descendants of d'Artagnan tell you the secrets of Armagnac and discover Gascony as if you were there!
Offer valid from 10 persons.
Reservation 2 weeks in advance minimum.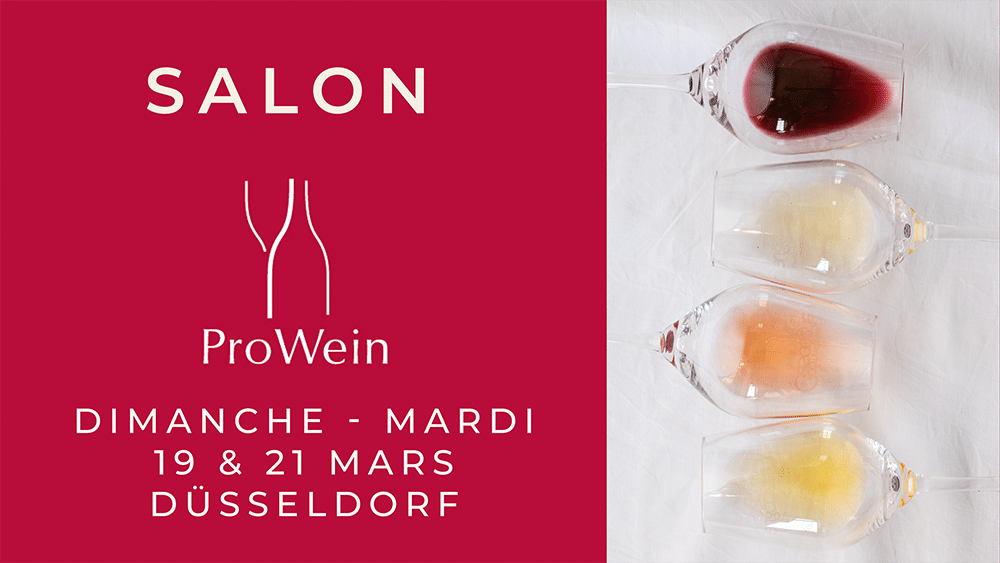 We will be in Düsseldorf from March 19 to 21 for the ProWein trade show.
More than 60 countries come together to showcase their wineries, wines and spirits. For 28 years, this international trade fair has been bringing together the best of the wine industry from both hemispheres and bringing out the new trends.
Château Arton will represent Gascony, and more particularly Haut-Armagnac, the best kept secret of the Gers!
Meet us on the stand of our partner Lucien Aimé & Fils.
Hall 5 / A15-4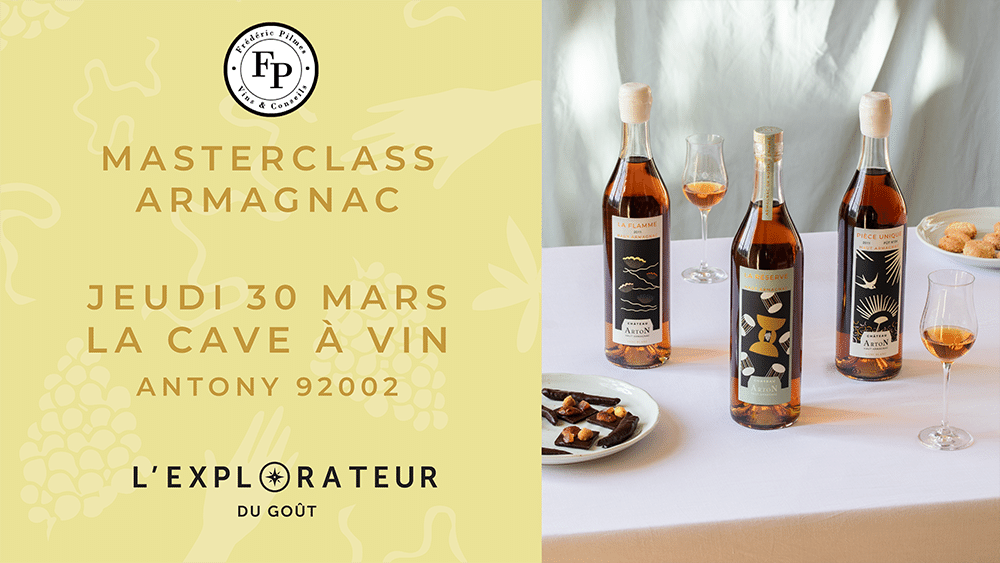 On Thursday, March 30th we are organizing a Masterclass on Armagnac at the wine shop La Cave à Vin in Antony (Paris region).
This is a great first for Frédéric Pilmes who invites for the very first time a house of Armagnac to share its wine know-how.
He wanted to showcase a French AOC, as he is usually the spokesman for whisky, rum or sake.
It is therefore on his initiative, and that of our distributor l'Explorateur du Goût, that we will come to transmit the modernity of the Gascon brandy.
A golden opportunity to finally understand the uniqueness of this spirit often mistakenly confused with Cognac.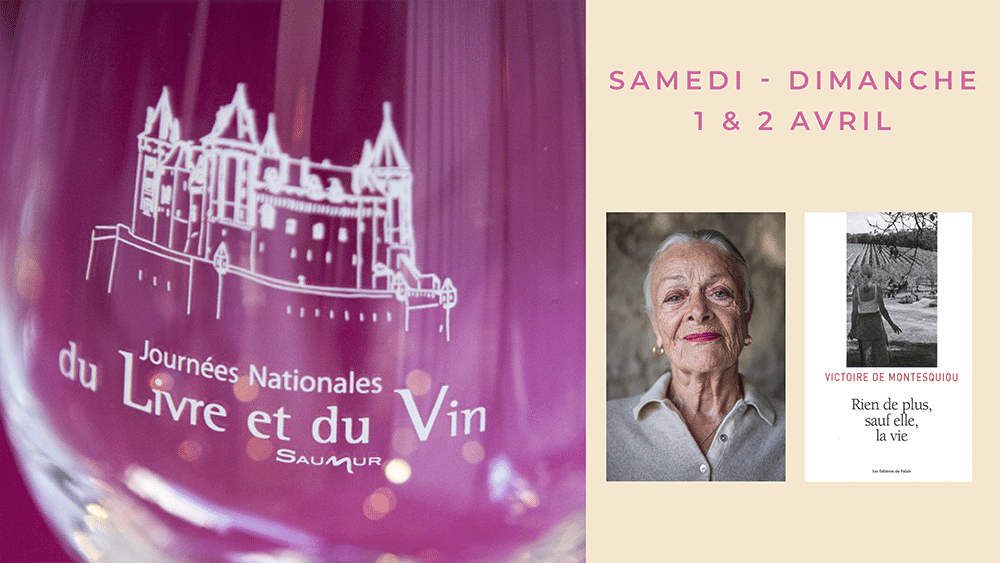 ARTON X NATIONAL BOOK & WINE DAYS
On April 1st and 2nd we will be in Saumur for the 27th edition of the National Book and Wine Days.
The representatives of the literary and wine world are celebrating music this year.
You should know that we give a very special place to the latter.
From spring to autumn, our vineyard resounds with atypical melodies designed by the French company Genodics.
These sound waves allow us to naturally strengthen and heal our vines.
Yes, you read correctly, we heal our vines with music!
But it is Victoire de Montesquiou who will really be in the spotlight as she is invited as a winemaker AND writer to present her book "Rien de plus, sauf elle, la vie".
We look forward to seeing you there to share this moment of literary intoxication with us!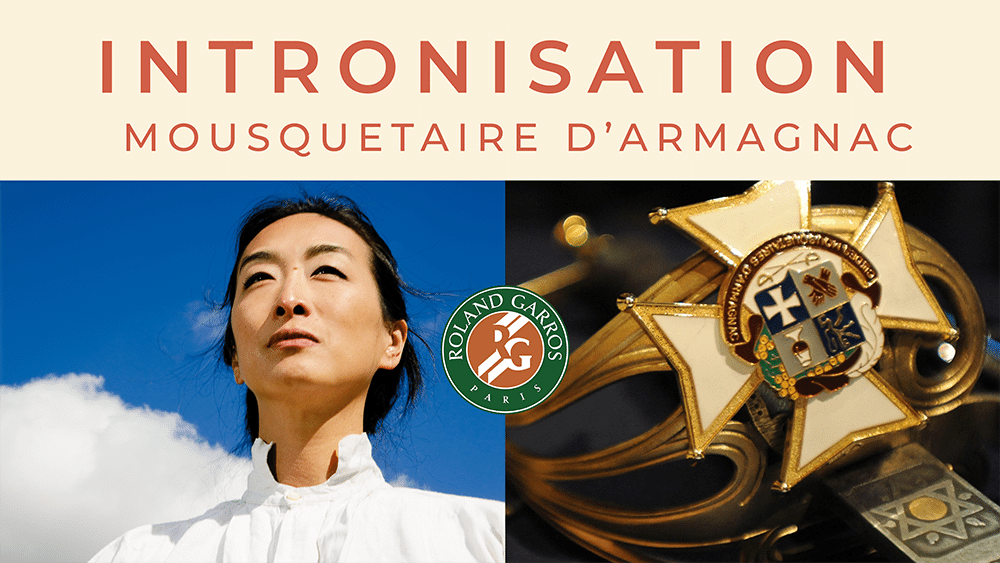 LILI DE MONTAL IS INDUCTED AS MUSKETEER OF ARMAGNAC
On Friday, March 31, 2023, Lili will be inducted as a Musketeer of Armagnac, at the Roland Garros Stadium in Paris.
An honor to be savored!
For the Compagnie des Mousquetaires, it will be the first Parisian chapter in 4 years.
And for Lili, it is the recognition of the enthusiasm and energy with which she defends her vision of Armagnac. But it is also a challenge! To continue to work for the influence of the Gascon brandy in the world.
Challenge accepted!
But then, why Roland Garros? For its place, of course! Because René Lacoste and his victorious team were nicknamed The Musketeers! It falls all the better as Lili began her career with the crocodile brand. Here is the loop completed!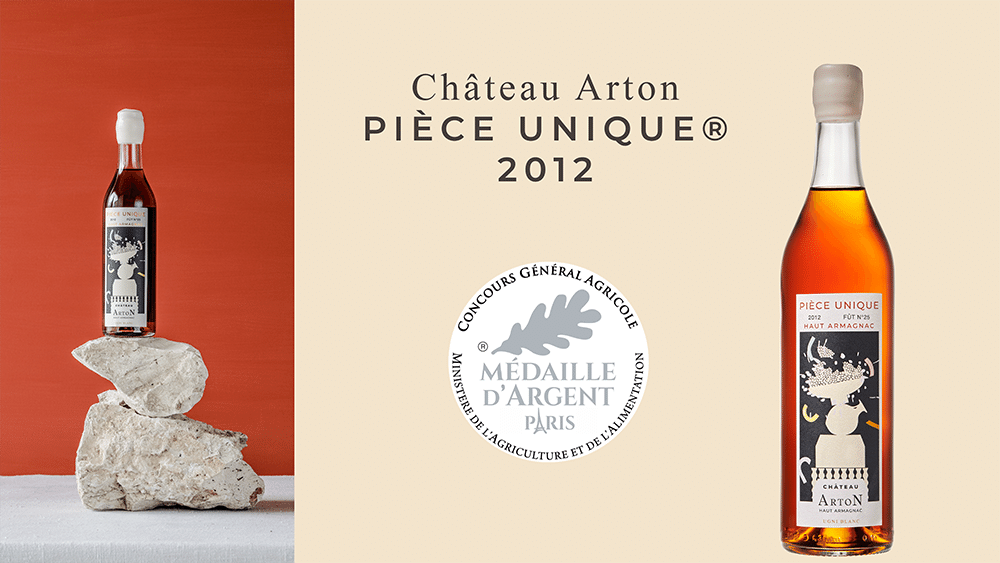 SILVER MEDAL FOR THE UNIQUE PIECE 2012
The Concours Général Agricole de Paris noticed our Pièce Unique 2012 this year.
This "brut de fût" vintage received a silver medal, an award that honors our efforts in the vineyards and in the winery as well as our commitment as a harvesting owner.
Our Pièces Uniques vintages are the exceptional expression of a year.
They come from one and the same barrel, from one and the same distillation and from one and the same grape variety.
Their perfect balance requires no blending.
Each Pièce Unique is distinct, characterized by the richness of its aromas, an incomparable flavor that tells the story of its year, a new and original interpretation of our terroir.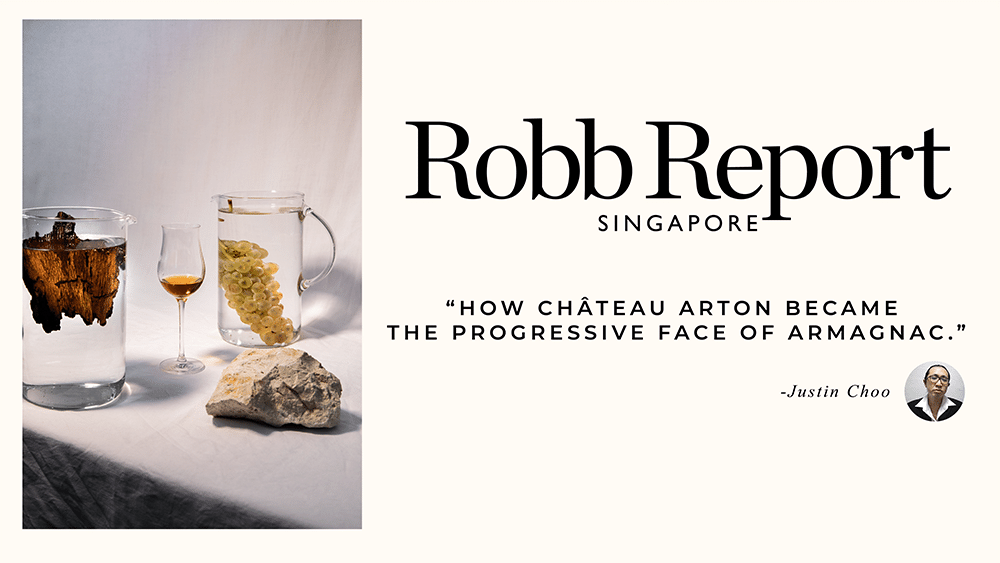 Thank you Justin Choo for this beautiful piece on the boldness and modernity of Chateau Arton!
Our favorite piece:
"What Patrick does for the vineyard, his son Jean does for the land. His career in sustainable development underpins the new phase of development at Chateau Arton, a concerted effort to perfect soil, water and waste management as well as the conversion to biodynamic viticulture. Lili is convinced that this is not only about sustainability but also about improving the quality of wine through agriculture, and therefore, of Armagnac.
Discover the article in its entirety here.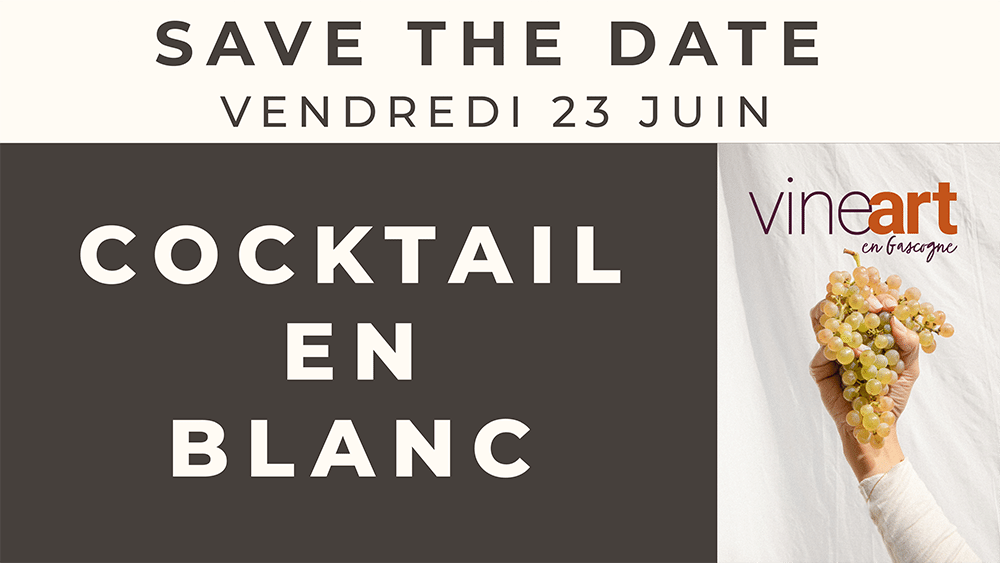 You were waiting for it? So here it is!
Our next Cocktail en Blanc will take place on Friday, June 23, 2023.
This exceptional evening will be held as part of the VINEart Festival in Gascony.
During this 2nd edition, join the Gilles Bouillon theatre company and follow us in our vineyards and our cellars for a visit of the domain followed by a cocktail party and a dance party.
What better way to inaugurate the vacations than to celebrate the joy of a new summer together!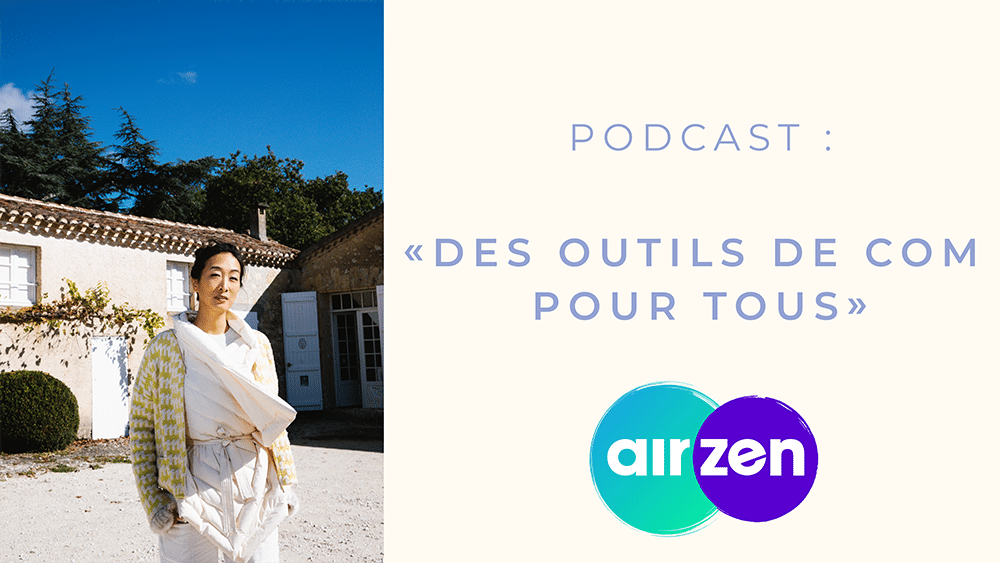 LILI DE MONTAL IS ON AIRZEN RADIO
Lili confides to journalist Sacha Santini her advice on how to set up an efficient digital communication strategy.
She reminds entrepreneurs that digital is a very powerful playground, especially for small businesses, but that you have to know how to avoid its pitfalls.
Knowing your brand, defining your target, optimizing your message, choosing the right distribution channel and valuing quality over quantity are all "best practices" shared by Lili.
It must be said that she speaks from experience!
To listen to the podcast, click here.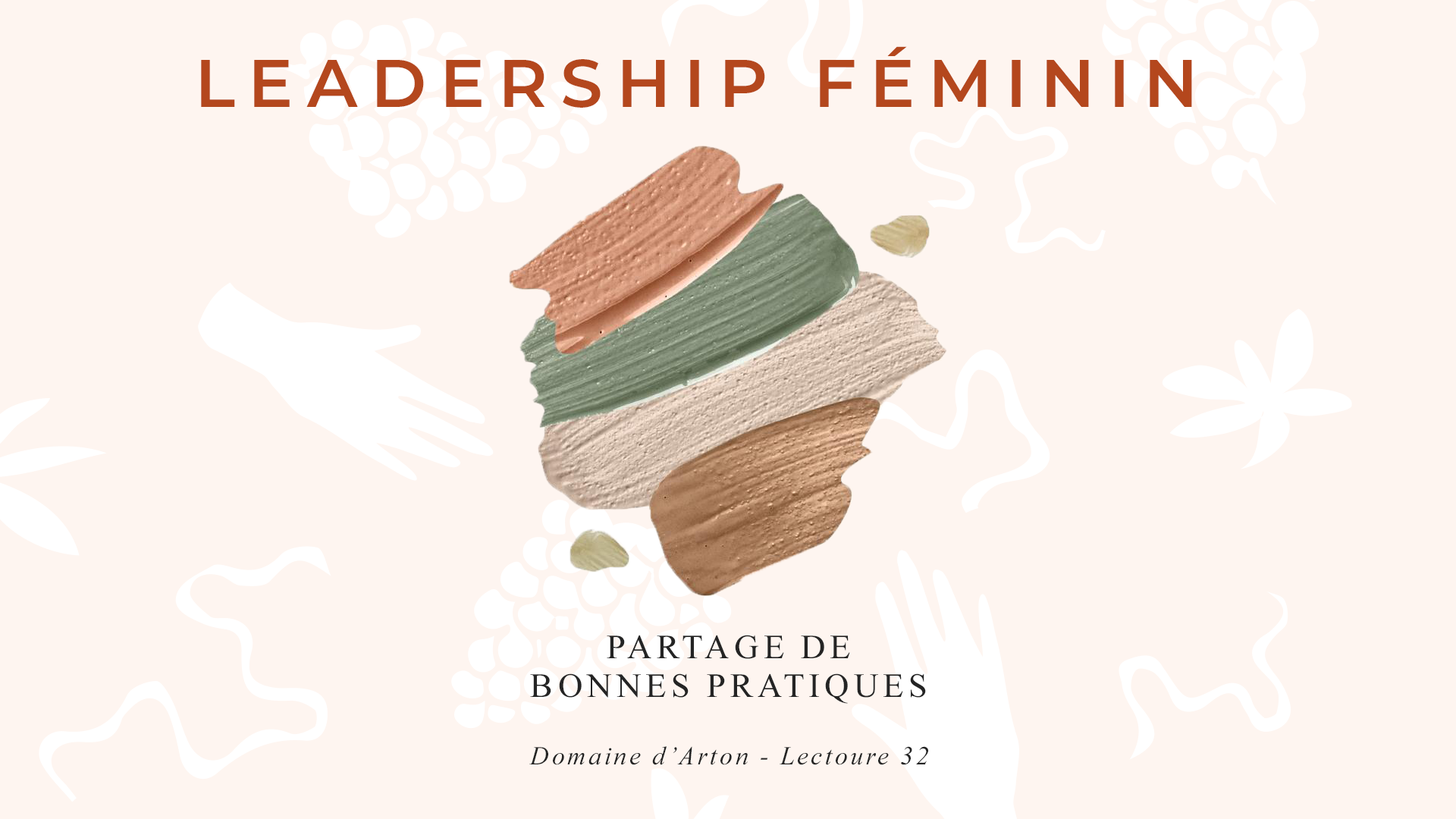 ARTON SUPPORTS WOMEN'S LEADERSHIP
On March 20, 2023, we will welcome 24 women entrepreneurs from the region to share advice and experiences, in the manner of a professional "sorority" dedicated to female entrepreneurship.
A bit of group therapy is always good!
This first session will be dedicated to "good practices".
We hope that this workshop will be the beginning of a long series, in Arton or elsewhere.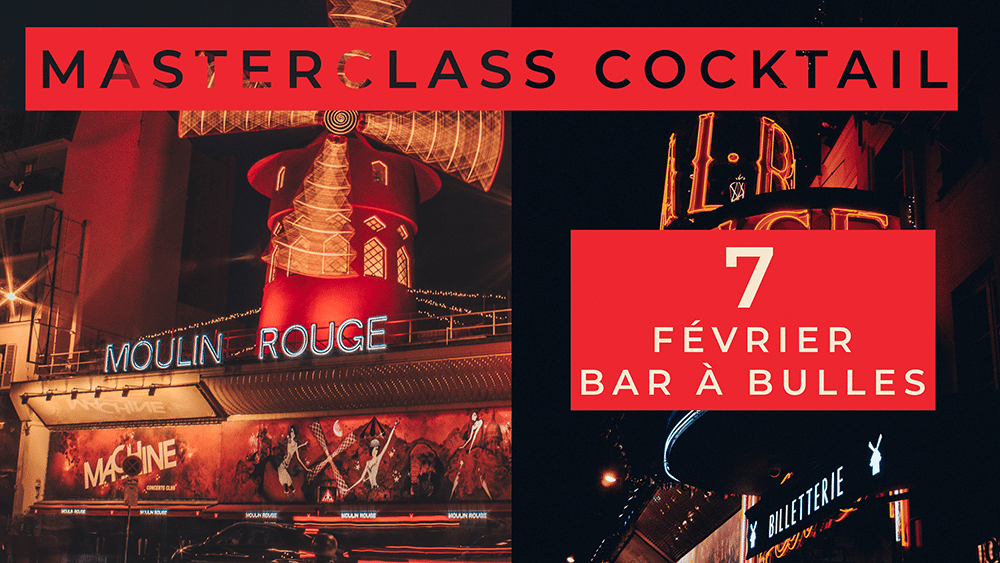 MASTERCLASS COCKTAIL x MOULIN ROUGE PARIS
Join us next Tuesday, February 7th in the Bar à Bulles of the Moulin Rouge in Paris for a Masterclass and a cocktail creation workshop.
On the occasion of the release of the new season of the Mixologist in the Soul series dedicated to Armagnac, Emeric Tiercelin invites us to co-host a workshop during which we will present Château Arton.
As for Emeric, he will create 3 new cocktails with our Armagnacs.
You will be able to leave with the recipes!
ARTON, GUEST STAR DE LA S3E2 DE LA SÉRIE MIXOLOGIST IN THE SOUL
Discover Château Arton through the relaxed eyes of Emeric Tiercelin, French spirits hunter and troublemaker of Mixologist in the Soul.
Emeric, aka Mrico, has been hosting a YouTube series for the past 3 seasons that explains in an offbeat and accessible tone the how and why of French spirits.
For the 2nd episode of this season dedicated to Armagnac, he put his sneakers down here, accompanied by the barman Jérémy Lauilhé, now recognized as Meilleur Ouvrier de France.
Together, they travel around our domain to learn more about Blanche Armagnac, the living of Armagnac and our audacious quest for the Unique Piece.
Thanks Mrico and Jérémy !
And discover the Armagnac houses Encantada, Dartigalongue and Saint-Aubin in the 3 other episodes of the season to learn more about the Gascon brandy.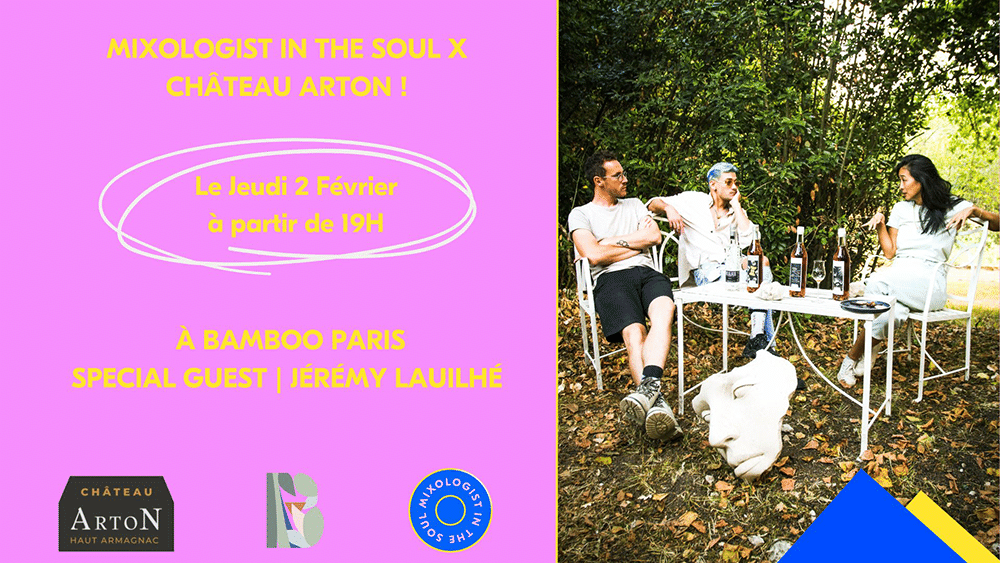 MASTERCLASS COCKTAIL x BAMBOO BAR PARIS 
Yann Tesnier welcomes Lili de Montal on Thursday, February 2nd in his bar Bamboo in Paris for an XXL Masterclass reserved for professionals.
From 3:30 pm, we will be right next to the bar to reveal to bartenders the uniqueness of Armagnac so that their creations pay tribute to this wonderful French brandy.
At 7pm the evening opens to all.
Lili and Yann will be joined by mixologists Emeric Tiercelin and Jérémy Lauilhé for an 8-handed cocktail creation with the Château Arton range.
THE MAKING OF A "PIECE", A CUSTOM-MADE TURN OF HAND
The making-of of a barrel is essential because it imparts characteristics to the spirit that play a role in its signature.
Because each barrel is handcrafted, each one has its own "flavor".
The choice of wood, the duration and conditions of its drying and the type of toasting (light, medium or strong) will influence the color and the taste of the wood that the Armagnac will take during its maturation.
The barrel is alive!
It transmits unique aromas to the brandy.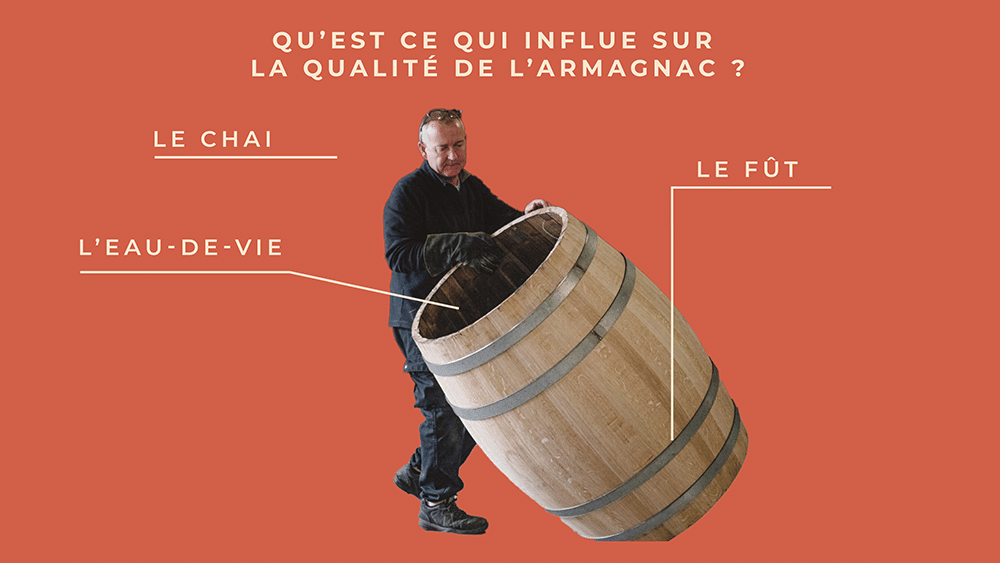 THE QUALITY OF A BARREL OF ARMAGNAC IS NOT DUE TO CHANCE!
It is the fruit of a particular alchemy between the brandy, the wood of the barrel in which the Armagnac ages and the cellar.
It takes the oenologist's know-how to bring each barrel to its best expression, with the hope of reaching the perfect balance of the Pièce Unique.
Because from one barrel to another, the evolution of the brandy is different.
The same vintage can give distinct flavors.
We have designed the structure of our collection with this in mind.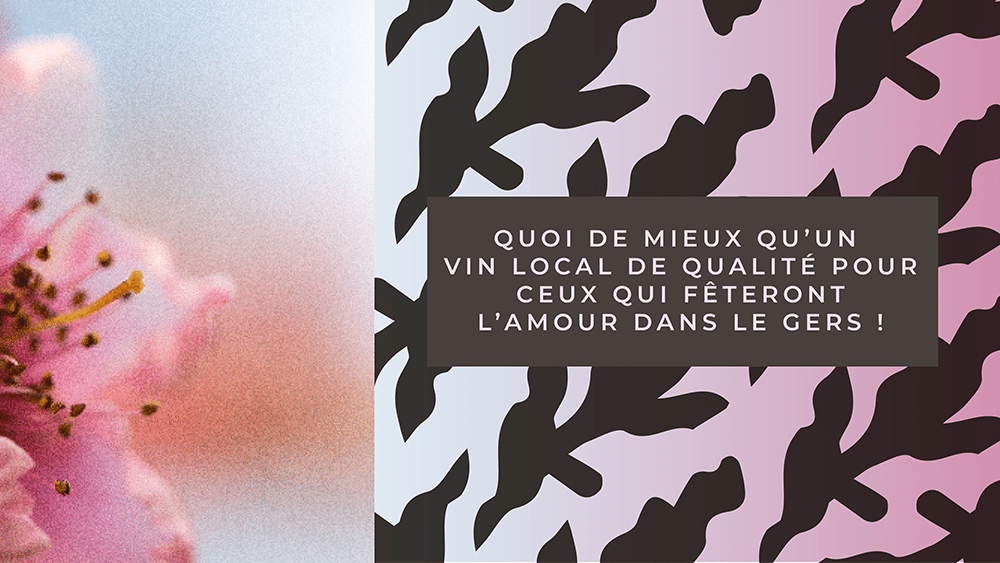 ARTON X SALON DU MARIAGE TOULOUSE
We were at the Salon du Mariage in Toulouse at the beginning of January to introduce our Côtes de Gascogne d'auteur to future brides and grooms in the region.
Because what could be better than a local quality wine for those who will celebrate love in the Gers!
Our IGP wines are premium wines, certified organic from next summer.
Cherry on the cake for those who like Arton wines and get married near Lectoure:
take your guests on an exclusive tour of our vineyards and cellars.
Our domain opens its doors to those who want to discover the secrets of Gascony.
This is an original way to make your wedding even more memorable!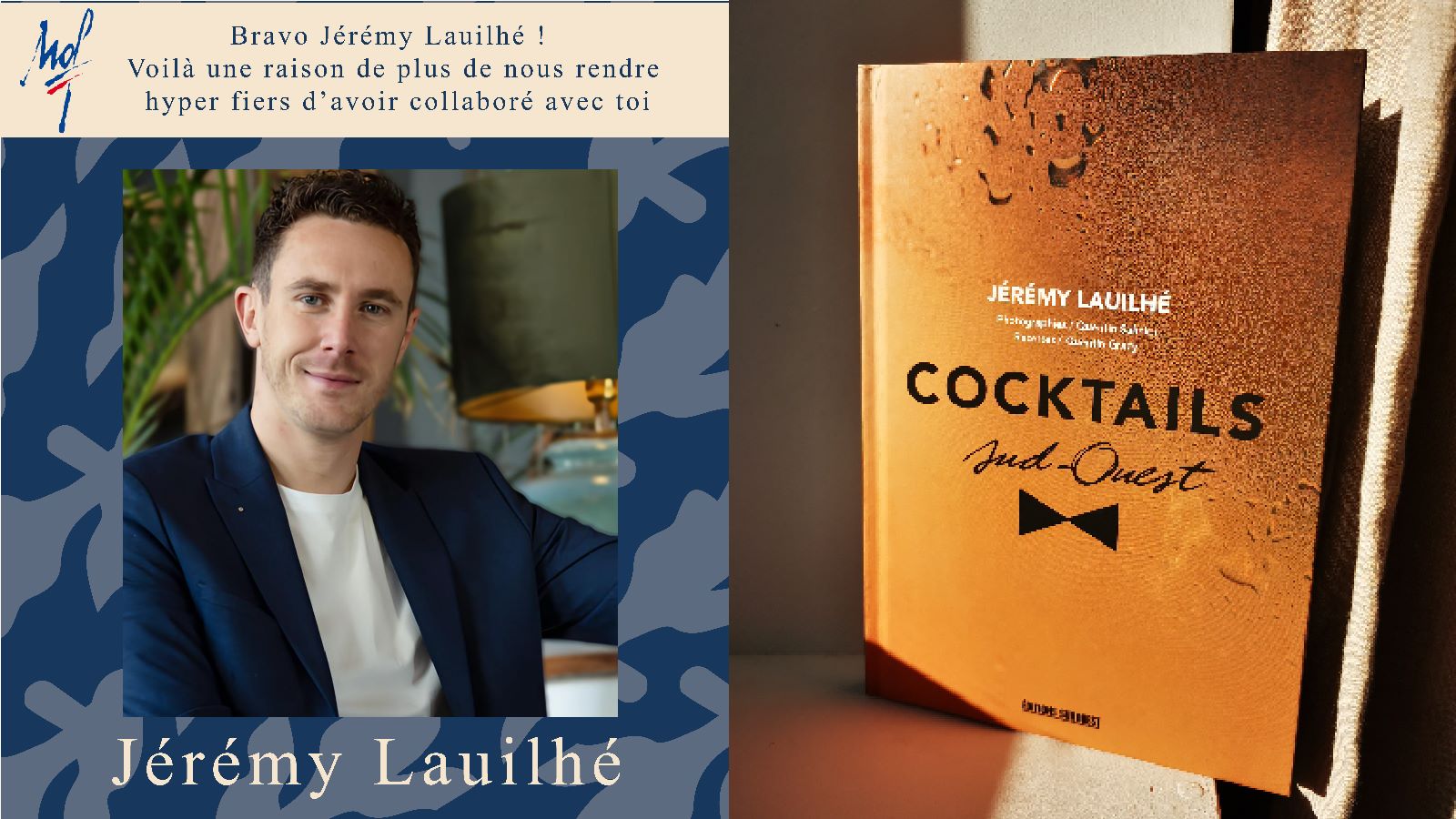 WELL DONE JÉRÉMY LAUILHÉA
Jérémy Lauilhé, outstanding mixologist, connoisseur of spirits, and founder of Bonbuvant, is crowned Meilleur Ouvrier de France in the "barman" category. Congratulations!
Jérémy came to Arton last summer as a Guest Star for the next YouTube series dedicated to Armagnac! Created and produced by Mixologist in the Soul, already online, everything you need to know about Armagnac!
Inducted as a Musketeer of Armagnac, Jérémy is a great fan of the Gascon brandy.
We are proud to have worked with him.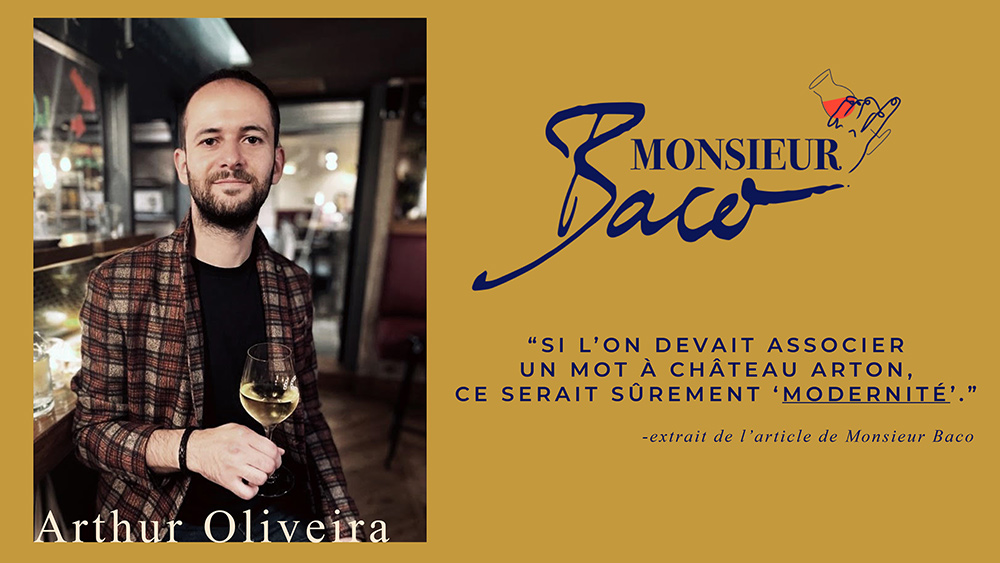 CHÂTEAU ARTON in MONSIEUR BACO
Thank you to Arthur Oliveira, founder of the blog Monsieur Baco dedicated to French spirits, for devoting a very nice article to us, published on December 10th 2022. He took the time to taste our Armagnacs... and liked them! This led him to interview Lili de Montal to find out a little more about Château Arton.
Here is a selected passage:
The Château Arton philosophy
For Château Arton, what makes a good armagnac is not its age but the quality of the wine, its alchemy with the cask and the producer's ability to extract and enhance its substrate, the relief of each vintage. The same vintage can end up in 3 different qualities of armagnac: the assemblage, the assemblage of the year (vintage) or the Pièce Unique (the exceptional).
We let you discover the article here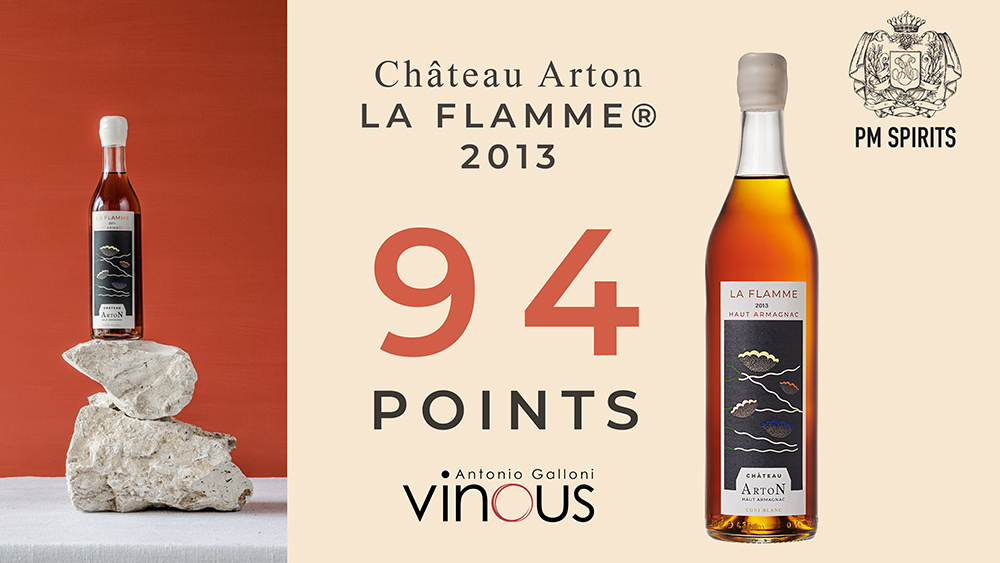 CHÂTEAU ARTON receives honours on VINOUS
The American wine critic Antonio Galloni, spiritual son of the famous Robert Parker, created the Vinous platform to share his tastes and rate his wine tastings.
Exceptionally, he tastes some spirits.
He gave excellent marks to La Réserve (92 points out of 100) and La Flamme 2011 (94 points out of 100).
Here's what he says about them:
"La Réserve Haut-Armagnac is pretty, aromatic and spicy. The youth of this Haut-Armagnac is belied by its perfect balance and exquisite finesse.
"Rich and explosive, La Flamme is a heady and exotic Haut-Armagnac that delivers happiness to the hilt. Here too, the balance is exquisite, especially for a spirit barely a decade old.
Thank you Antonio Galloni!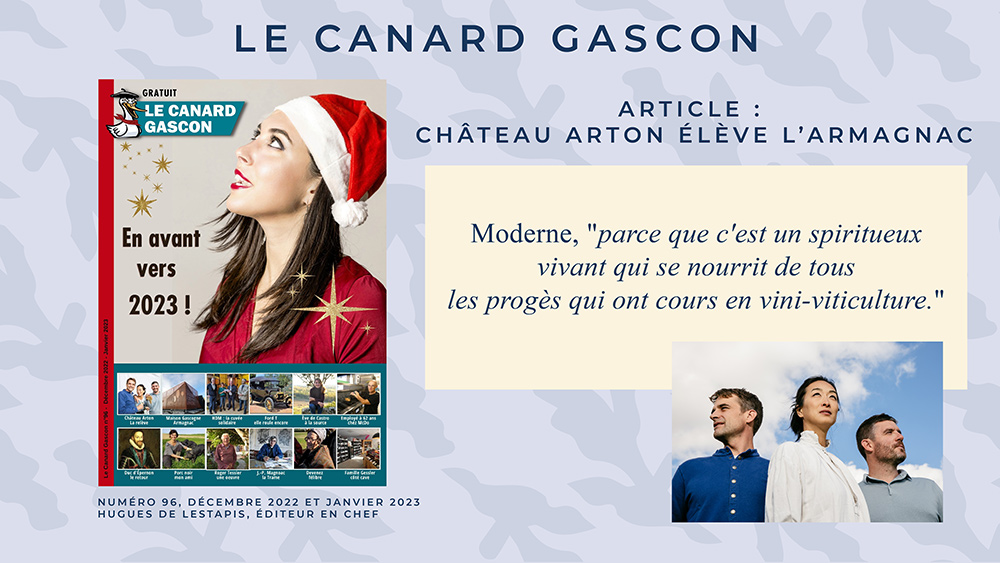 CHÂTEAU ARTON is in LE CANARD GASCON
A big thank you to Hugues de Lestapis for putting us in the spotlight in December:
Our favourite piece:
"Jean and Lili de Montal are convinced of the "resolutely modern" character of Armagnac, quite the opposite of the dusty image of the "oldest eau-de-vie in France". Modern, "because it is a living spirit that feeds off all the progress that is being made in wine-growing. It is in the cultivation of the soil and the vines that the most spectacular advances have been made. We intervene on living organisms through innovation and research. Armagnac is modern because it benefits from this incredible know-how".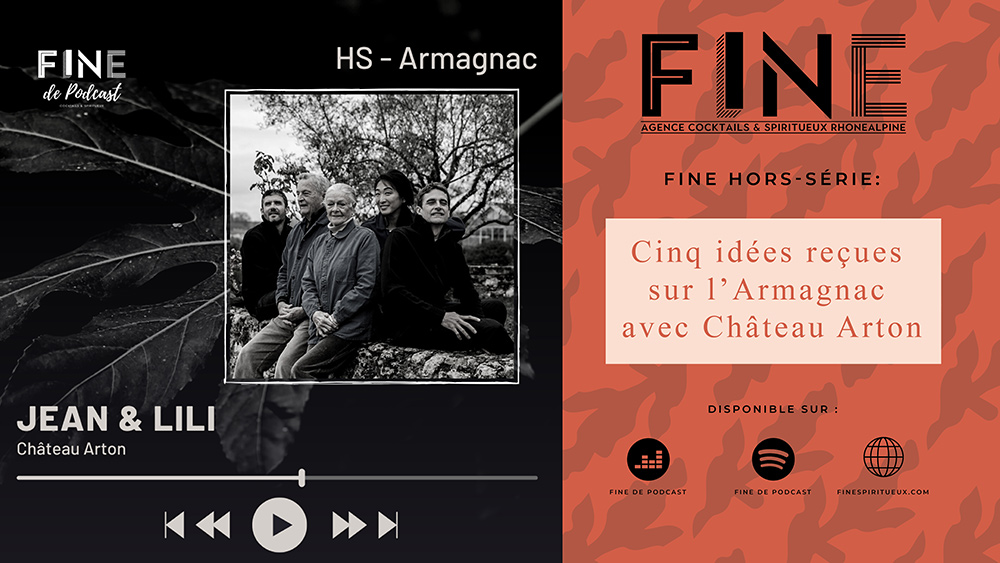 CHÂTEAU ARTON is the guest of the FINE podcast
Benoît Carlier is the head of Fine Spiritueux, a Rhône-Alpes event agency dedicated to cocktails and spirits.
We met him during our visit to Annecy.
Seduced by the way we look at Armagnac, Benoit interviewed us for a special episode of his podcast, a special series in which we debated the preconceived ideas about Armagnac.
We won't tell you everything, but you should know that there are five of them!
To find out more, listen to the interview here.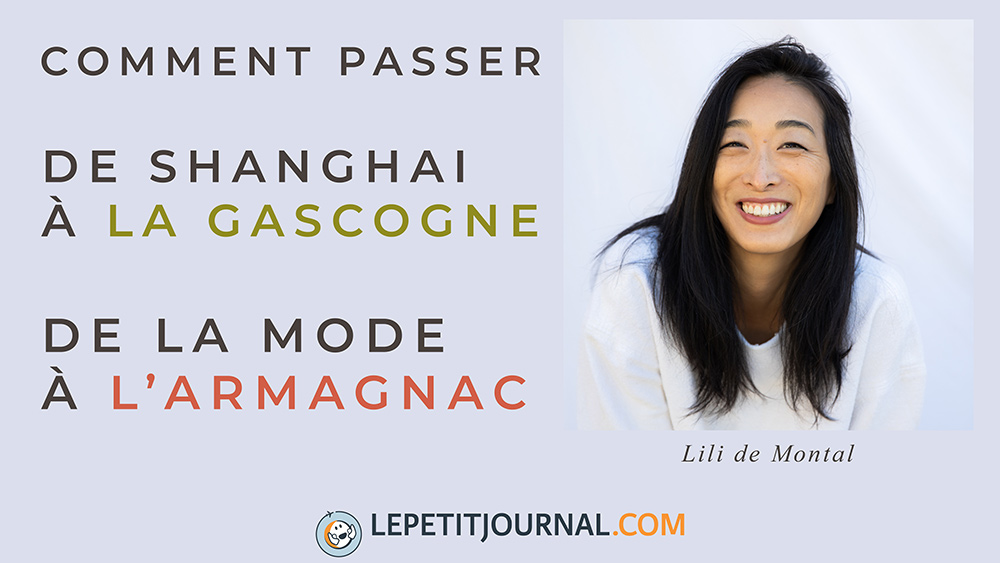 CHÂTEAU ARTON is in LE PETIT JOURNAL in SINGAPORE
During her visit to Singapore, Lili de Montal met Catherine Soulas Baron, director of Savoir Vivre Ltd and a journalist from Le Petit Journal, who dedicated a very nice portrait to her.
In it, we discover how Lili went from Paris and Shanghai to Gascony, from fashion to Armagnac with the naturalness of those who follow their path without looking back.
Driven by her sense of aesthetics, she finds in the Gers an art of living that reconciles this inveterate city girl with nature.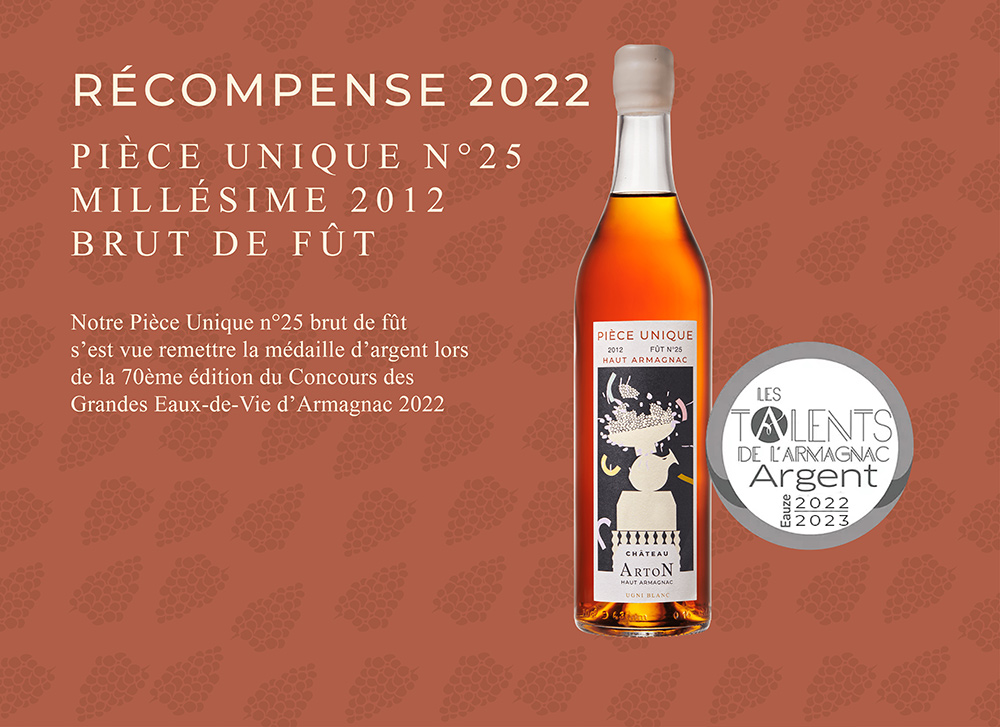 OUR SINGLE PIECE n.25 MILLENNIUM BRUT DE FÛT RECEIVES A SILVER MEDAL
For the 2nd consecutive year, the actors of the Armagnac industry met on Saturday, November 26th in Eauze for the Armagnacs-Awards 2022 and the prize-giving ceremony of the 70th edition of the Concours des Grandes Eaux-de-Vie d'Armagnac.
Our Pièce Unique n25 Millésime Brut de Fût received the silver medal!
Our Pièces Unique vintages are the exceptional expression of a year.
Made without blending, they are made from one and the same cask, from one and the same distillation, from one and the same harvest.
THE GENERAL AGRICULTURAL COMPETITION X RTL CHOOSE THE RESERVE OF ARTON
The Concours Général Agricole has chosen La Réserve Château Arton (silver medal 2022) for its December box set won by 6 RTL listeners during the great live competition launched by the CGA last April.
We are very flattered!
La Réserve is our signature blend. It is the true mark of our domain, the taste of Arton, a guarantee of a unique typicity.
It is an Armagnac composed of a blend of different barrels, all harvested and distilled at the château, which have aged for at least 6 years in our cellars.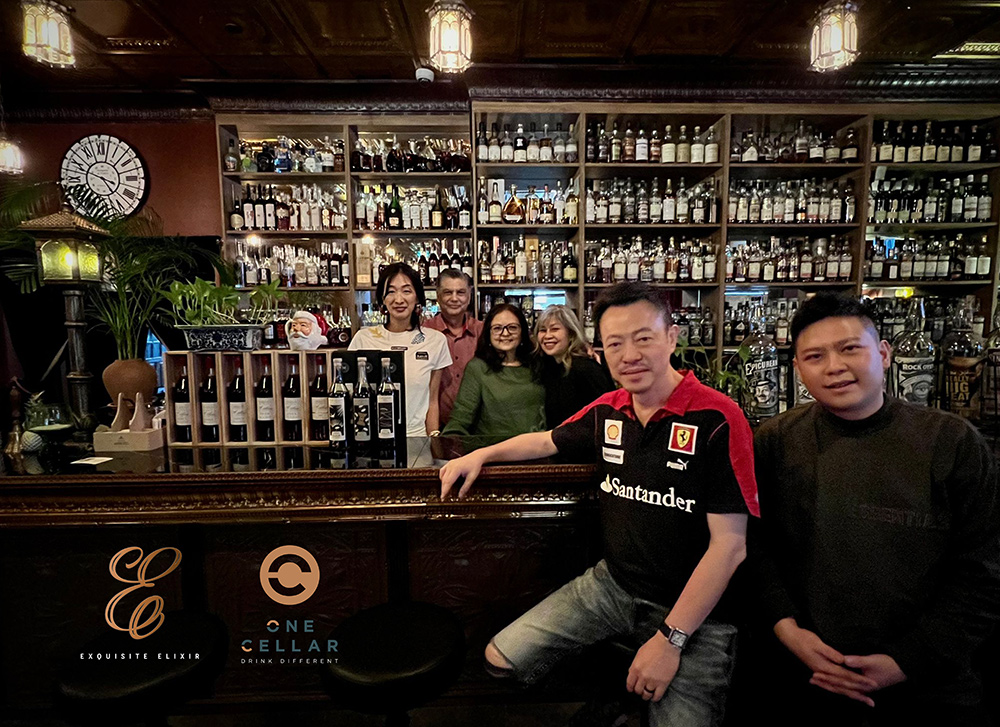 What a joy to be back in Singapore where we lived for 3 years.
We were all the more happy that we were going back this time to share the profound modernity of Armagnac.
A huge thank you to Selin Tanetvitayavet, pillar of Exquisite Elixir and grand papess of Armagnac, and to her partner Patrick Sng of One Cellar.
Without their support and professionalism, this trip would not have been the same.
We were thrilled to meet our friends and partners, to meet the press, during masterclasses and private tastings.
It is always an honor to share the history of Armagnac and the unique characteristics of the Gascon brandy.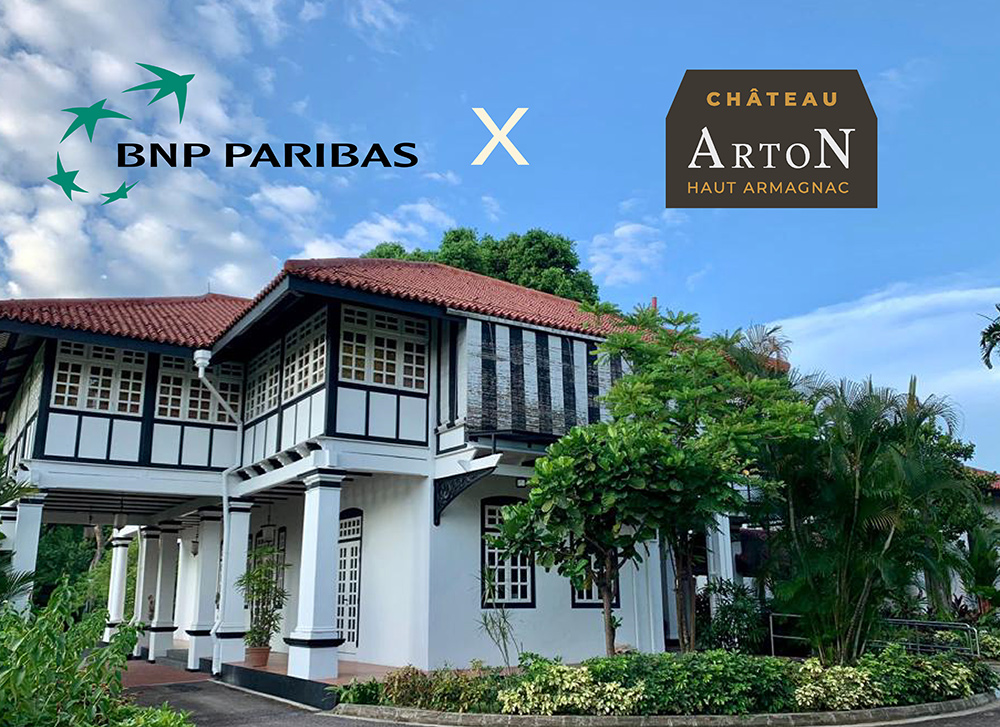 On November 22, 2022, we were received in Singapore by BNP Paribas Wealth Management for a tasting of our Armagnacs during a prestigious dinner in an oasis nestled in the heart of the city. A magical place! An address that unfortunately we are not allowed to share with you. 🙂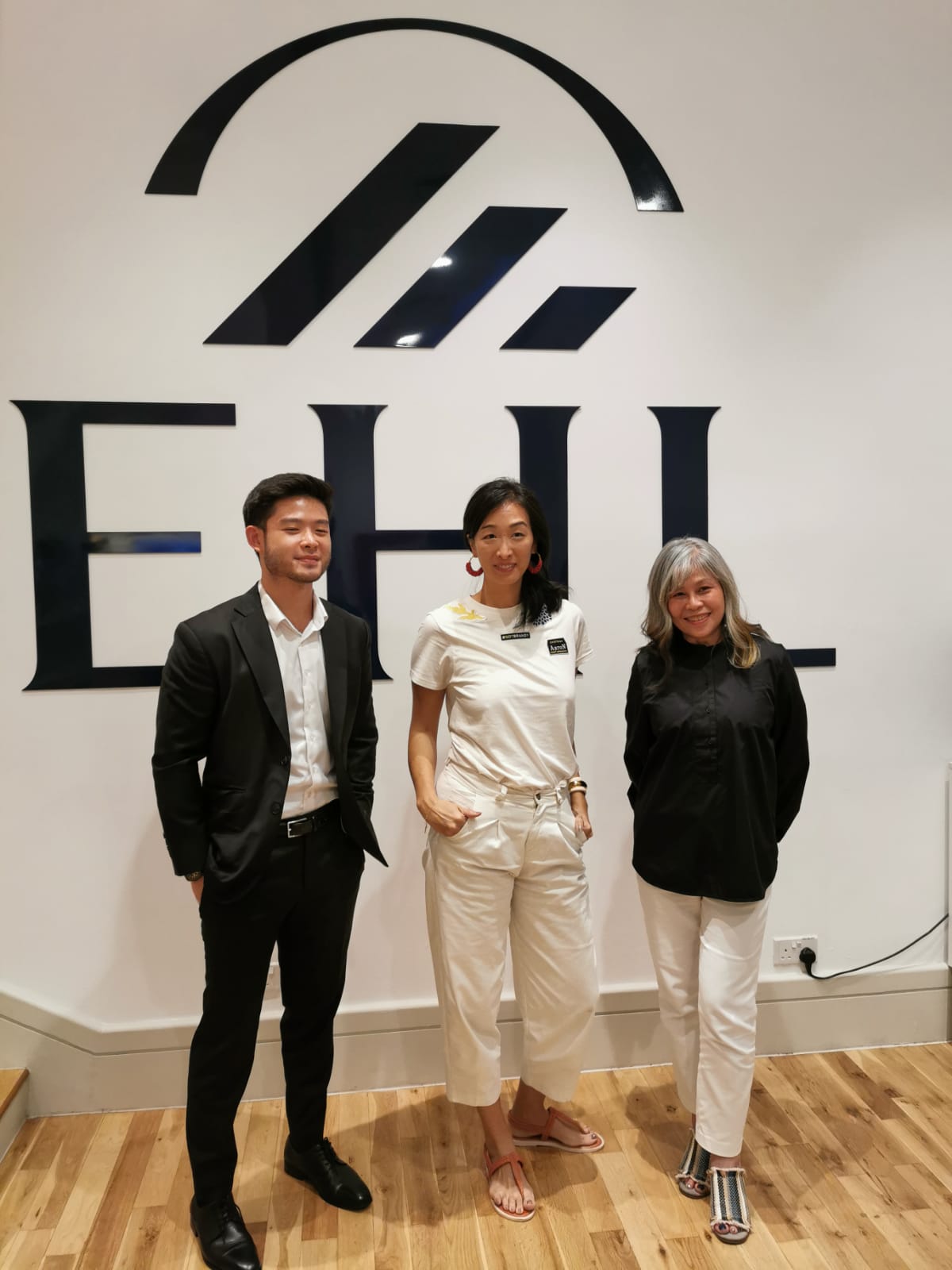 We were lucky enough to be able to introduce the students of the Ecole Hôtelière de Lausanne to the uniqueness of Gascon brandy and to French wine-making know-how.
The site of the EHL Singapore is magnificent. The organization is perfect.
It is not surprising that EHL is at the top of the list.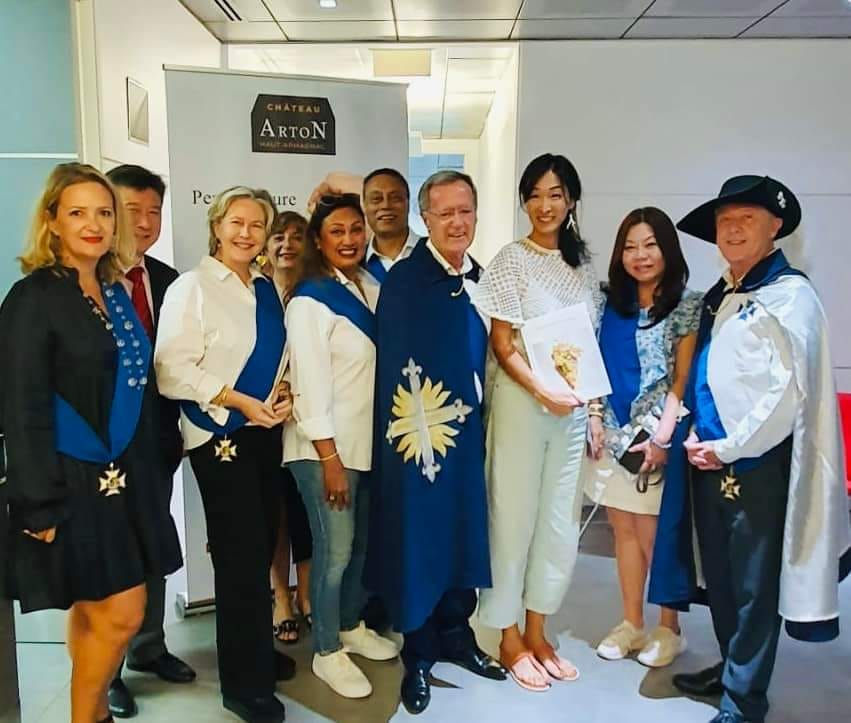 ALLIANCE FRANÇAISE DE SINGAPOUR X ARTON
On November 24th we were at the Alliance Française with the Compagnie des Mousquetaires d'Armagnac for an exceptional MasterClass.
We were delighted to meet this dynamic squadron.
You may wonder what an Armagnacais can tell these lovers of Gascony.
You should know that they know nothing about Armagnac!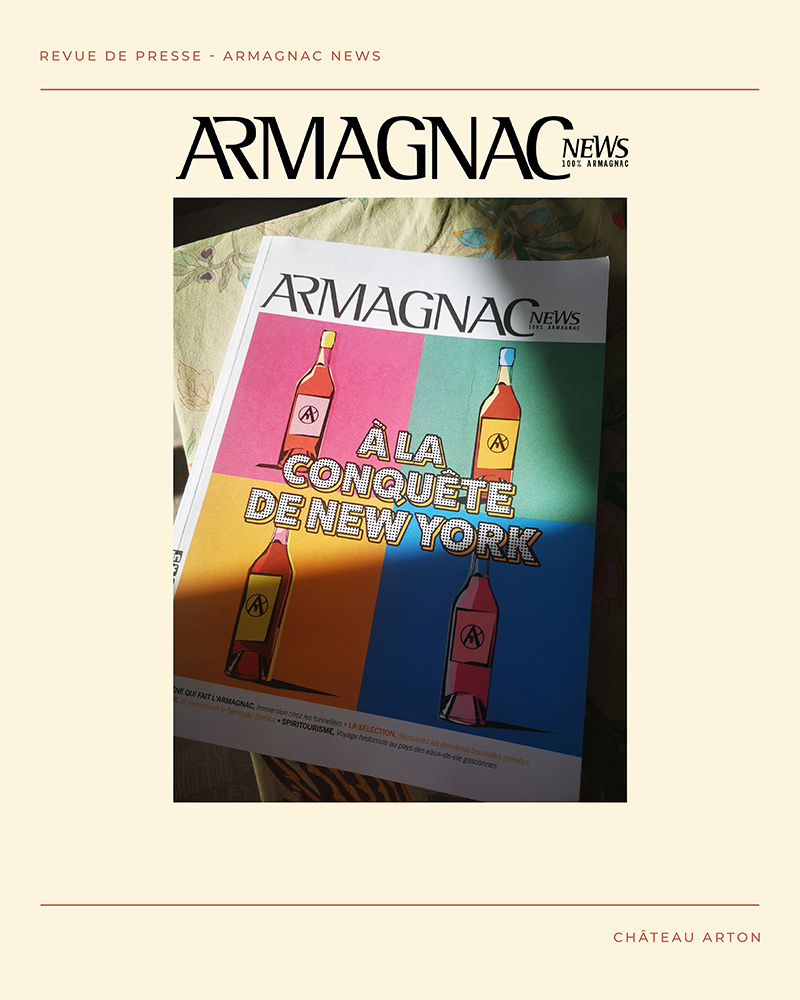 CHÂTEAU ARTON IS IN ARMAGNAC NEWS
Armagnac News gives us the spotlight in its Fall 2022 issue.
In an article on family transmission and the return to the roots of the younger generations, Jean-Louis Bordenave highlights the boldness of our estate, which is passed on from father to son and daughter-in-law.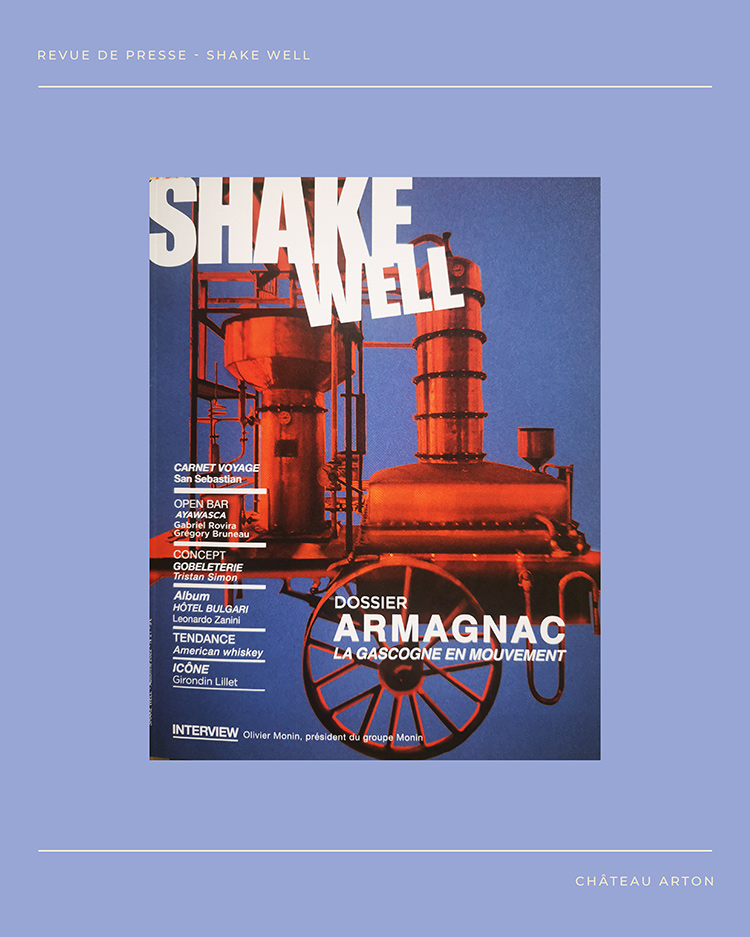 SHAKE WELL PUTS US IN THE SPOTLIGHT
The magazine Shake Well dedicates its front page to Armagnac this autumn and presents in a well-founded file "Gascony in movement", between traditional know-how and revolution(s). Château Arton appears there as a pioneer, the cradle of the Blanche Armagnac and promoter of a viticulture respectful of the environment.
A big thank you to Christophe Bouyssié who followed us from the vineyards to the cellars with passion.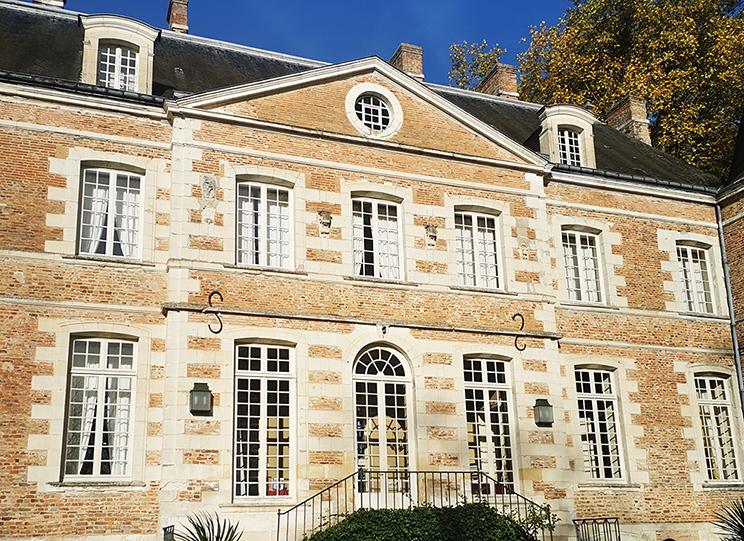 ARTON X LA FERTE BEAUHARNAIS
On the weekend of November 11, we were at the castle of La Ferté-Beauharnais, for its traditional exhibition-sale gathering about thirty creators and artists.
Initiated by Michel Doucet, the owner of the castle, this highlight of the hunting season in Sologne is a must for lovers of beautiful things.
We always have a lot of pleasure to find the Solognots who each year reserve us an enthusiastic and warm welcome.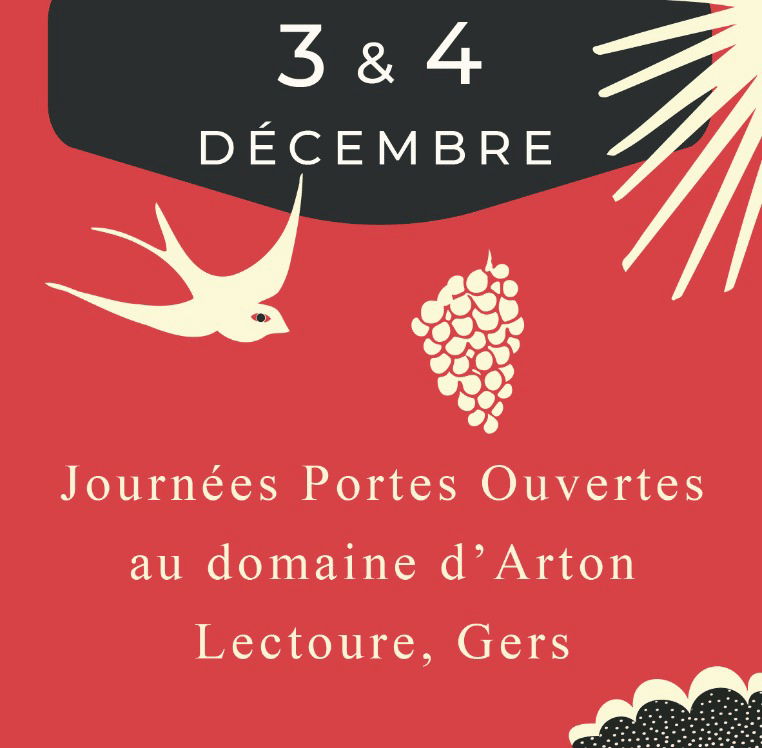 19th Annual Open Doors Day at ARTON
Young and old, come and celebrate Taste at the Domaine d'Arton!
This year we are organizing a festival of good and beautiful things.
If all tastes are in nature, they all have a festive flavor. So come and share with us the joy of discerning the good, the delicious and the beautiful. For the pleasure of tasting happiness together.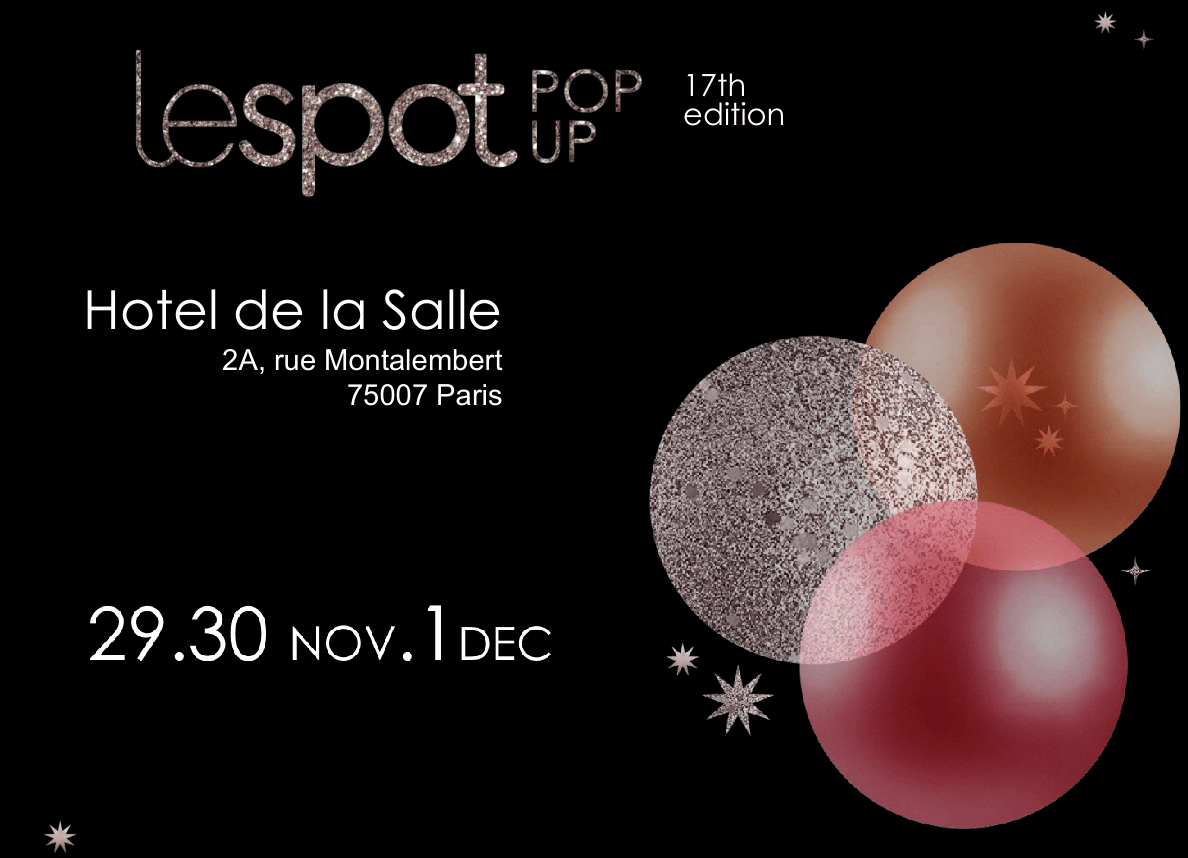 We invite you to the Hôtel de La Salle in Paris for an exceptional sale of our Armagnacs and wines from November 29 to December 1, 2022.
This year, Château Arton will participate in the 17th edition of the Spot PopUpStore which gathers twice a year its community of SpotMembers to discover new designers (fashion, design, fooding, wellness...) and to share its finds.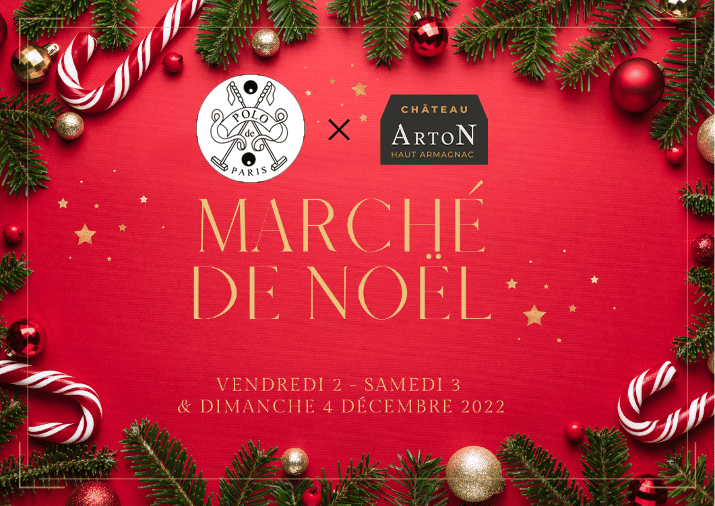 From December 2 to 4, 2022, join us at the Paris Polo Christmas Market.
And leave with our wines and Armagnacs in your sack to spoil your family and friends at the foot of the Christmas tree.
For the occasion, the Polo de Paris takes on the air of an Alsatian village. Wooden chalets, aromas of spices and mulled wine will set the tone. Christmas is almost here!
Event exclusively reserved for Polo Club members.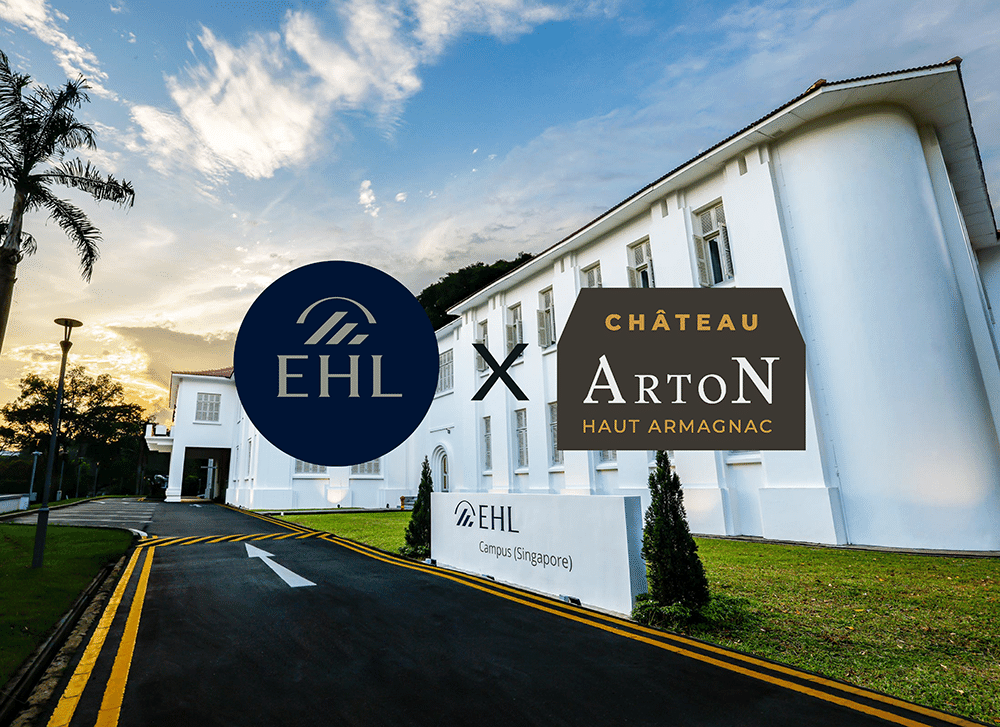 Château Arton travels to Singapore in November 2022.
On November 23, we are organizing a masterclass for the Ecole Hôtelière de Lausanne in Singapore.
Our passion feeds our educational approach.
We are delighted to share our history, our know-how, and our commitment to contribute to the influence of Gascony.
We will also host private tastings on November 19th and 21st.
Contact us here for more information.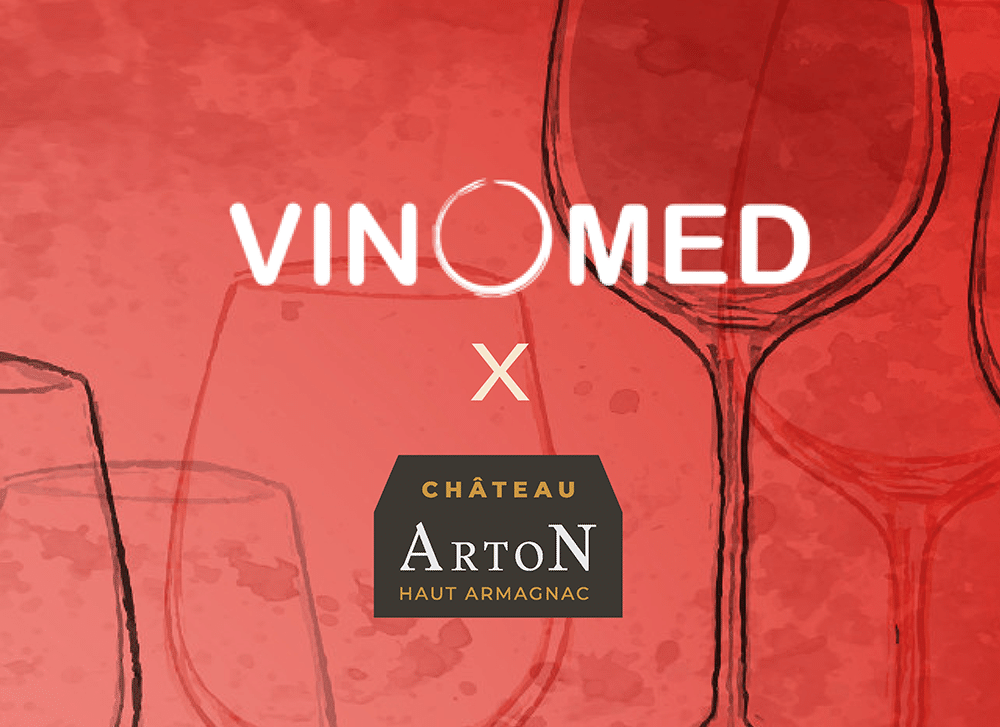 We will participate in the Salon Méridional des Vins et de l'Oenotourisme in Montpellier on October 24 and 25, 2022.
Professionals, meet us on the stand F24 to taste our wines and (re)discover our domain in organic conversion cultivated in permaculture.
Everything, from the vine to the wine, is made at the domain in order to reveal the rare typicity of the peyrusquet lectourois.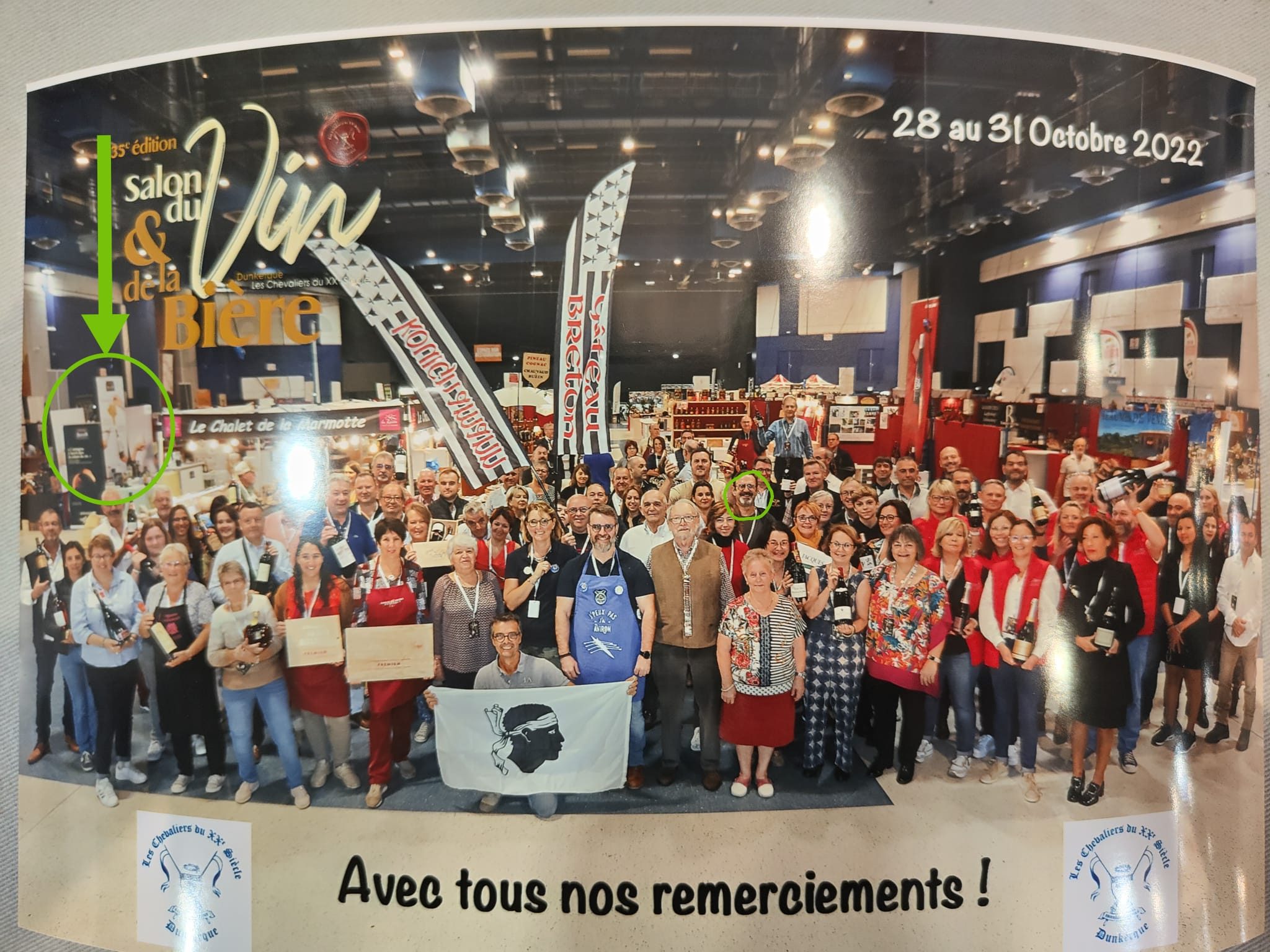 From Friday 28 to Monday 31 October 2022, the Domaine d'Arton invites you to Dunkirk for the Wine & Beer Fair at the Kursaal.
For three decades, the Knights of the 20th Century have been organizing this fair, open to all, bringing together winemakers and regional producers in a friendly atmosphere.
To you who live far from the Gers, Belgian friends and northern gourmets, don't miss this Dunkerque event! It will be for us the occasion to make you taste our Armagnacs and our Côtes de Gascogne.
See you on the stands 276 and 277.
Jérémy Lauilhé, founder of Bonbuvant, came to spend some time with us at the domain and he talked about it here.
Our favorite piece:
"Château Arton, goldsmiths in the Haut-Armagnac in Lectoure.
A UFO in the Armagnac landscape and a slap in the face at the tasting".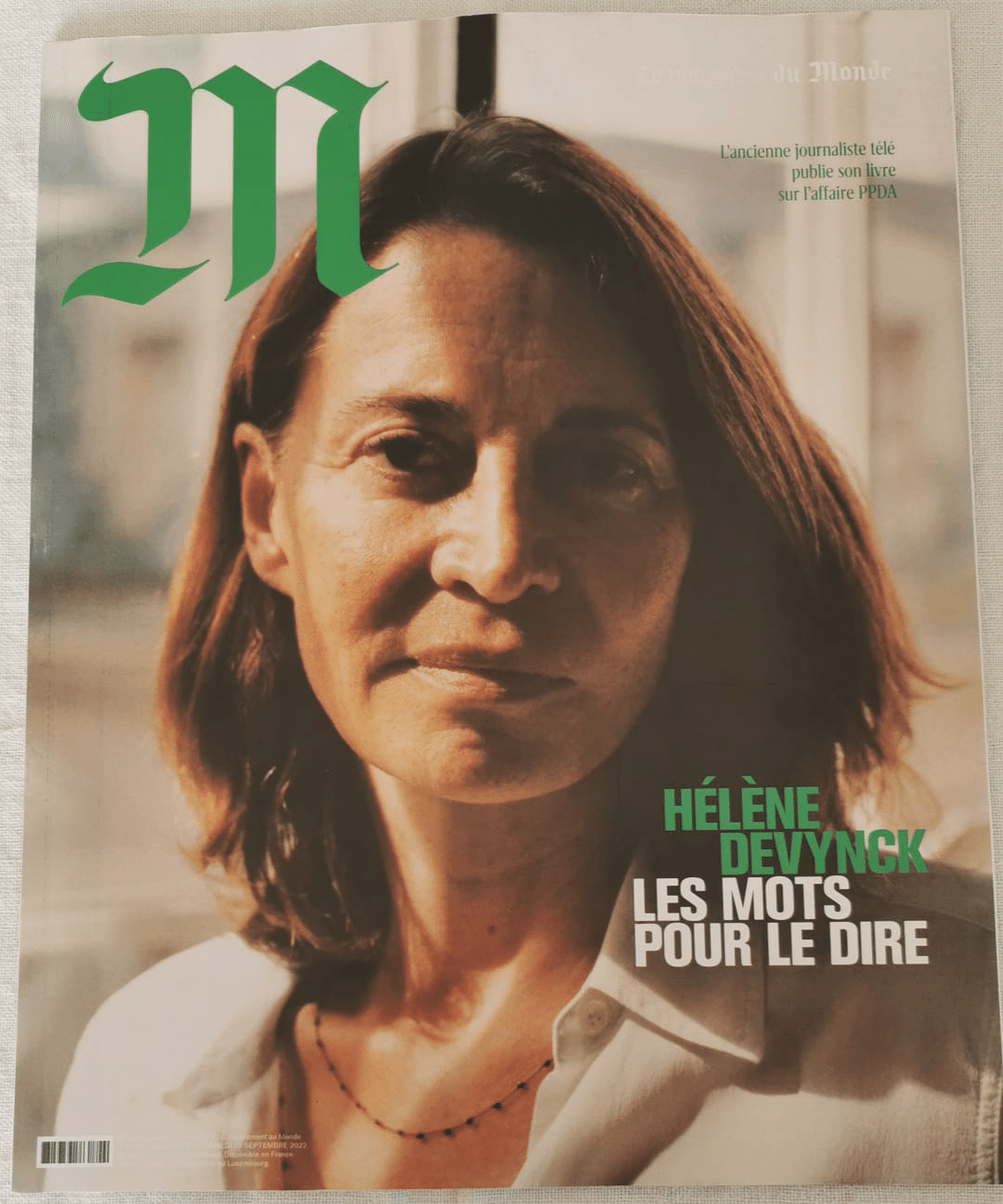 Château Arton in M le Monde
Thank you to the Manufacture Royale de Lectoure for mentioning us as a must-see destination in the Gers in this beautiful article in M le Monde.
The decorator Christèle Ageorges has revived this historical place to make it a wonderful place of life open to the pilgrims of Compostelle and the lovers of Gascony.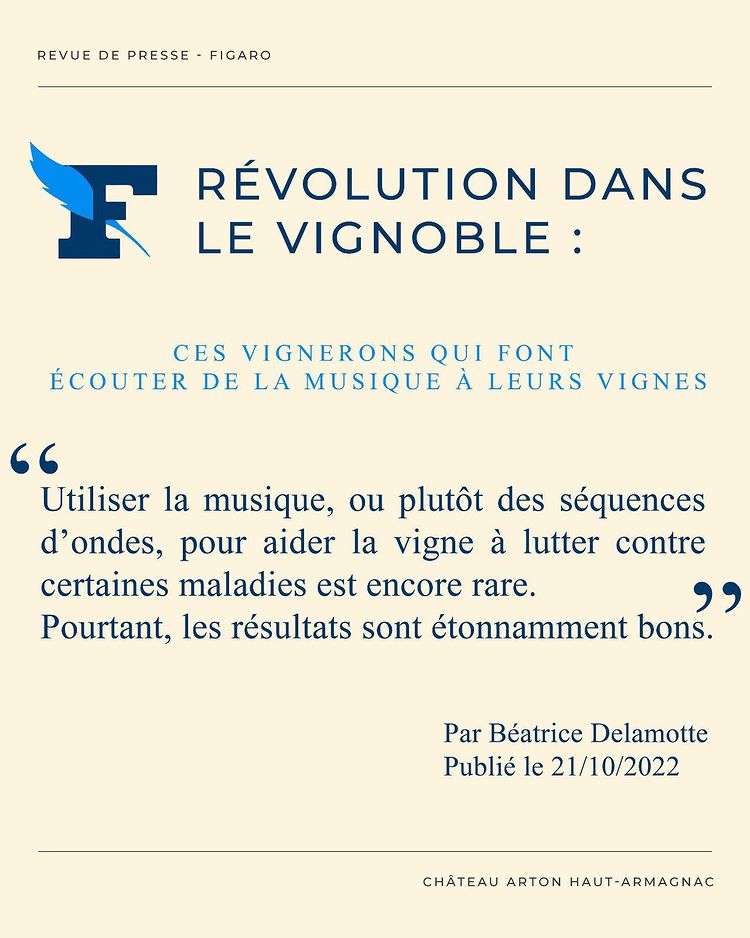 A big thank you to Béatrice Delamotte, a journalist from Le Figaro, for visiting us this summer.
Le Figaro wanted to know a little more about how we care for our vines with music. Béatrice Delamotte talks about it in an article published on October 21, 2022.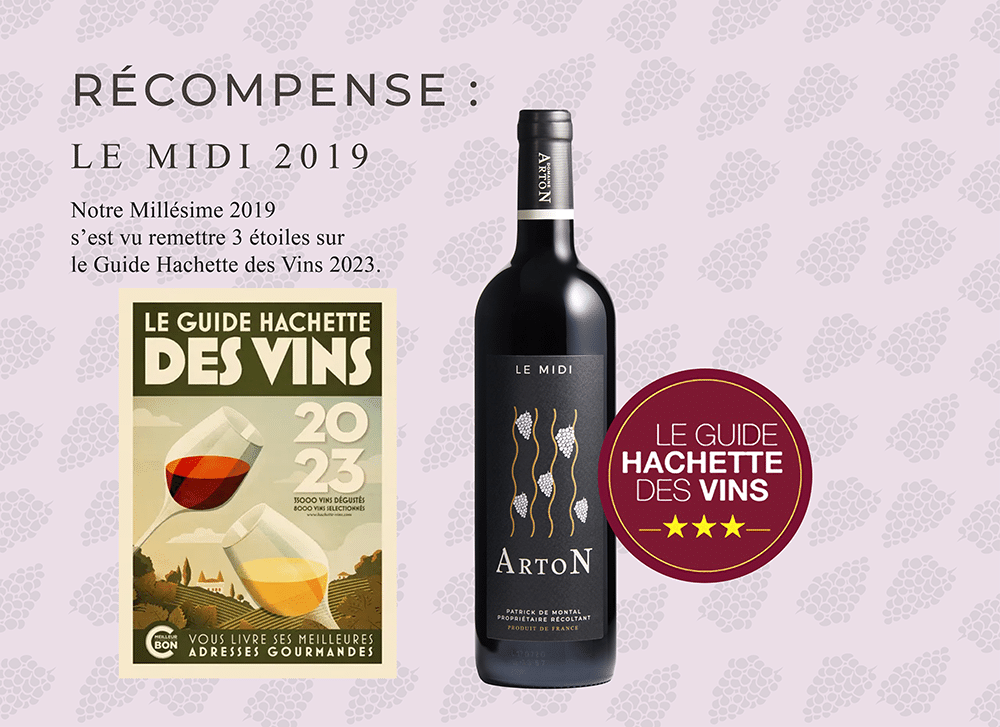 The Guide Hachette des Vins 2023 likes our red wine Le Midi 2019 
and awarded it 3 stars this year. 
Made from a careful selection of our Cabernet Sauvignon, Merlot and Syrah plots, 
Le Midi is aged in barrel.
The structured and balanced 2019 vintage has a nose of red fruits and vanilla. 
On the palate, the fruitiness and toastiness are expressed with a beautiful amplitude.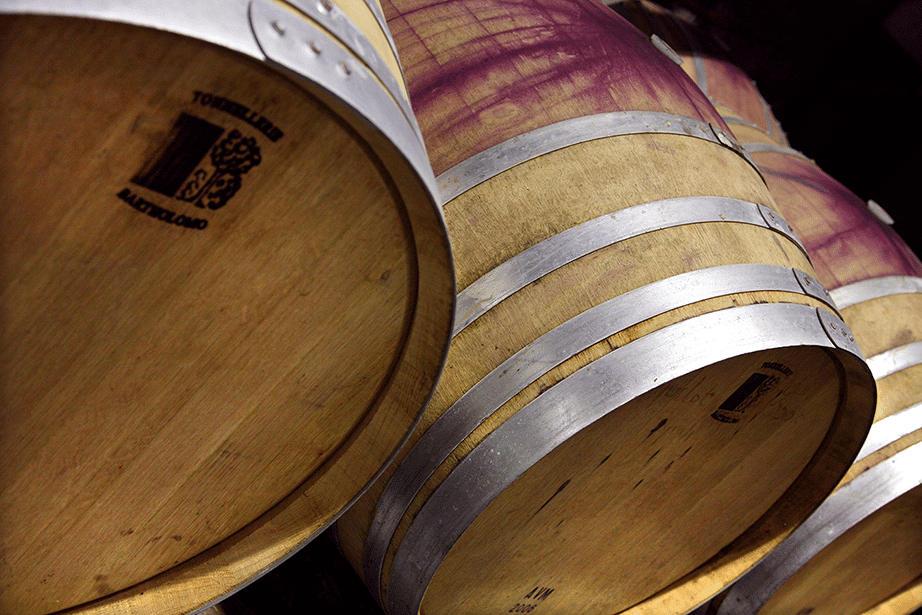 Special Cuvée 
Our old plot of Cabernet Sauvignon is exclusively harvested by hand this year and will be vinified in barrels
This summer's drought took its toll on part of our harvest. 
But we were able to bounce back and innovate because the juices were unbelievable.

That's why we came up with a red wine harvested by hand (Victoire was also in the vineyards to pick the berries) and vinified in barrels.

After de-stemming, the grapes were transferred directly into 500-liter open-bottomed barrels where they will remain until fermentation. A manual punching down is done daily. 
After the mechanical pressing, the wine will be put back into barrels for its maturation.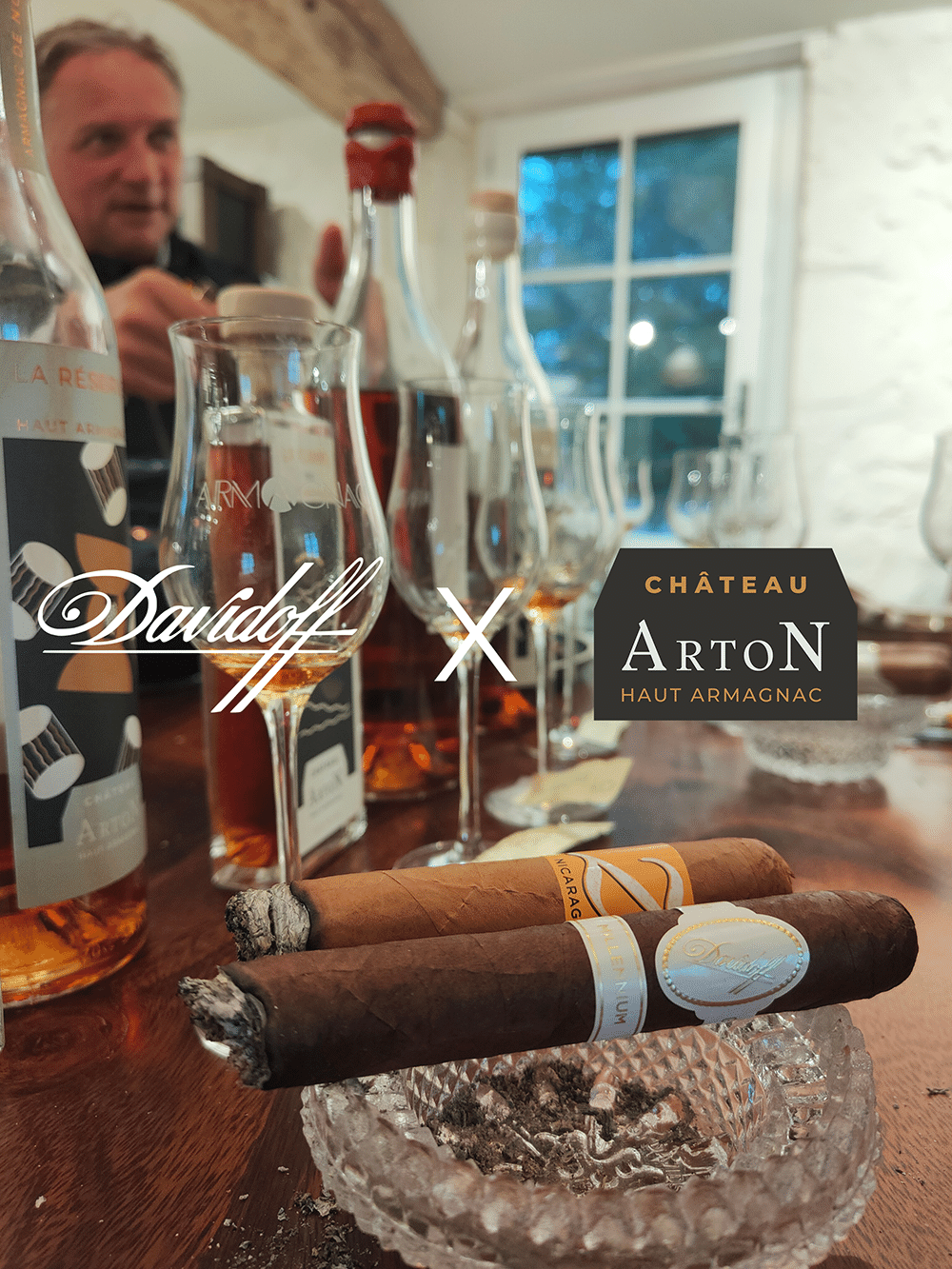 On Thursday, September 29, 2022, we welcomed Jérôme Aubert, head of Davidoff France, for an unusual workshop. 
Together we thought about the harmony between the cigars of the Swiss house and our Armagnacs.
These will be presented in the Davidoff boutiques.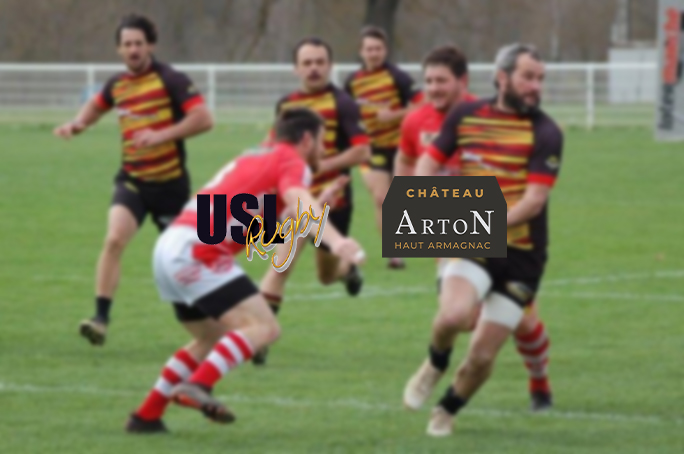 For 20 years, Arton has supported the USL Rugby Club of Lectoure.
On Thursday, October 6, 2022, we sponsored the Partners' dinner in the magnificent Halle aux Grains in Lectoure. 

A big thank you to the Club for organizing this beautiful dinner!
We were happy to be able to offer the wine. 
And thanks to all the guests for sharing their enthusiasm for our domain. 

The Partners, of which we are a part, finance the club up to 46% of its budget, which allows the club to organize tournaments, trips and to spread the values of rugby. 
Educating new generations, encouraging solidarity, commitment and responsibility and transmitting team spirit are virtues with which we also identify.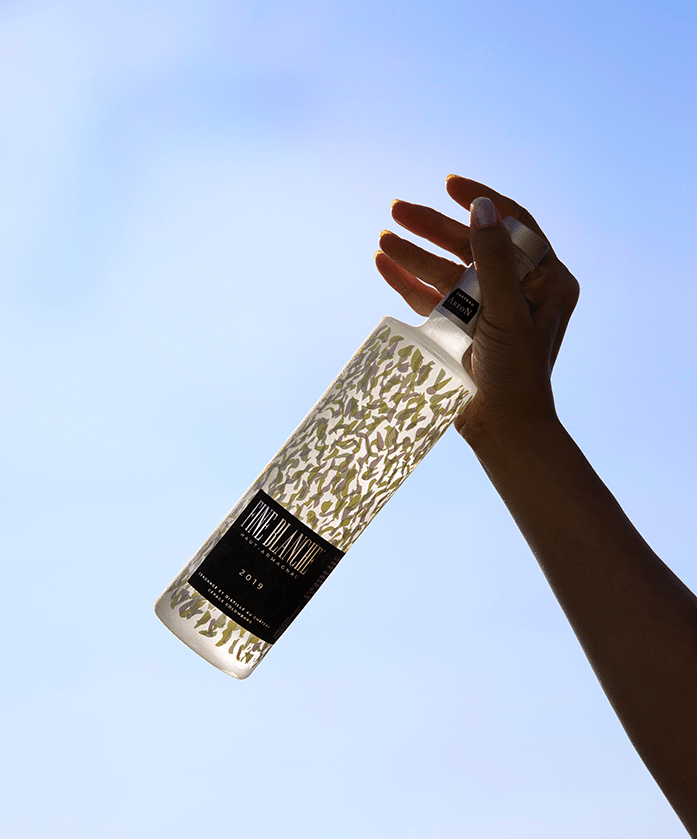 Happy Birthday 
La Fine Blanche® is 36 years old!
We are hosting our distributors on October 17, 2022 to celebrate the anniversary of our Fine Blanche®. 

It will be 36 years old this year!
We take advantage of the presence of the still on the estate to remind you that distillation is the moment when Blanche is reborn each year. From now on, it is on this date that we will celebrate its birthday.

It was time to mark the occasion!
Because being 36 years old today means daring to remember that Blanche Armagnac was born at the Arton estate. It means remembering that for three decades, our audacity has been shaking up the codes of Armagnac. It is to say that our convictions have been able to move the lines to open the way to a new look at the Gascon brandy.

Arton receives the Club des Entrepreneurs du Gers
We are happy to welcome the Entrepreneurs Club Apéro Gersois on October 18, 2022. 
The spirit of initiative and audacity of these men and women speaks to us!

To break the ice and invite people to meet, we have planned a visit of the winery, tastings and games. Many surprises are in store for this evening of collaboration and sharing.
Come and have fun! 

And leave with the feeling of having forged new links in a festive and friendly atmosphere.
The Domaine d'Arton makes the headlines!

On August 4th, the team of the FR3 Midi-Pyrénées TV channel was invited to our vineyard to learn all about Armagnac. 
It was an opportunity for us to introduce everyone to the wonderful, amber-colored gold of Gascony!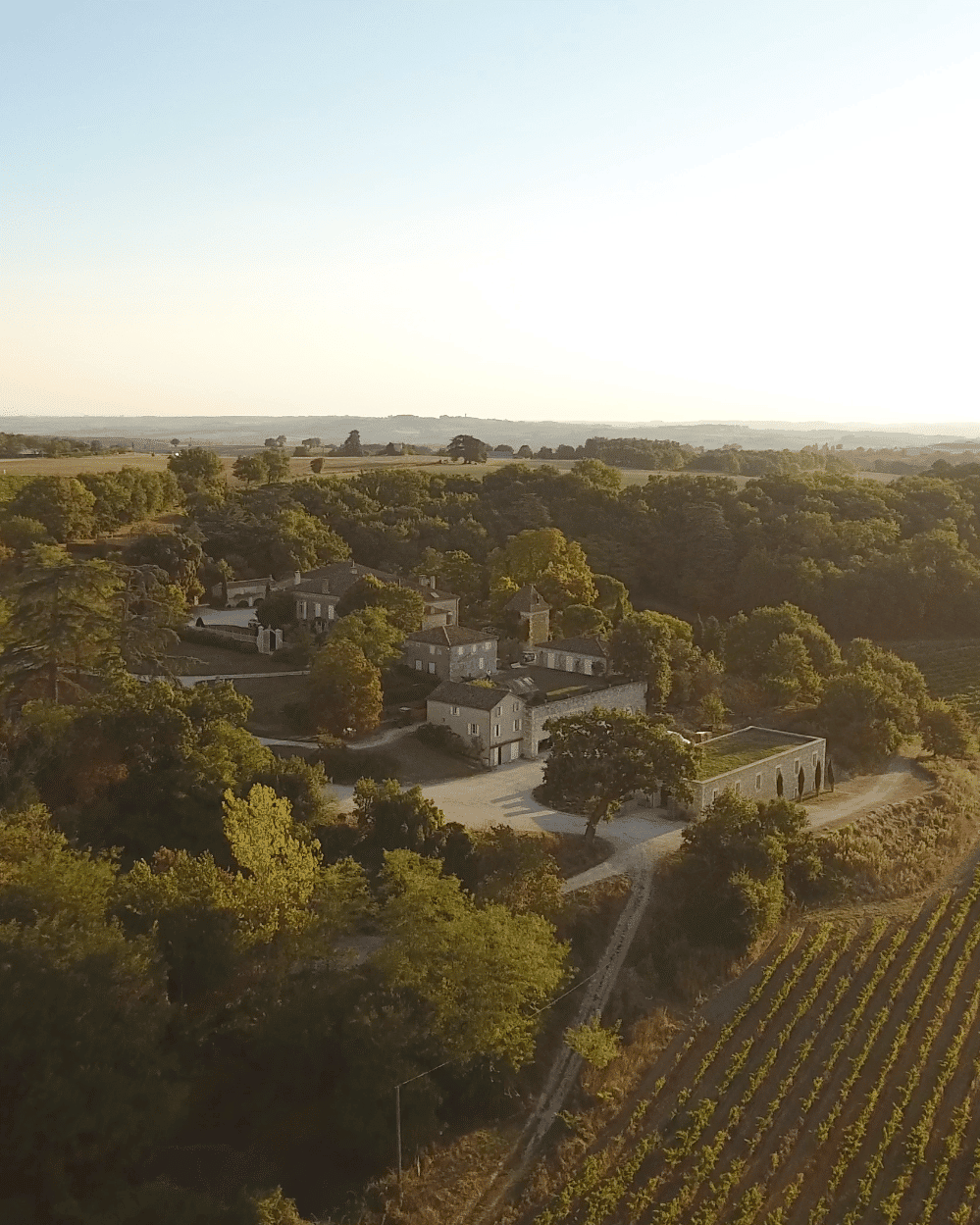 Did you bring back a bit of Gascony in your luggage?

You came to the domain this summer and thought you would bring back a souvenir of Gascony but were afraid of the effects of the heat on your bottles?
Stop regretting! You can order the wine or Armagnac you liked on our website and have it delivered to your home!
You will appreciate making your friends discover all the fruity of Gascony while thinking about your vacations. 
Free delivery to your home in metropolitan France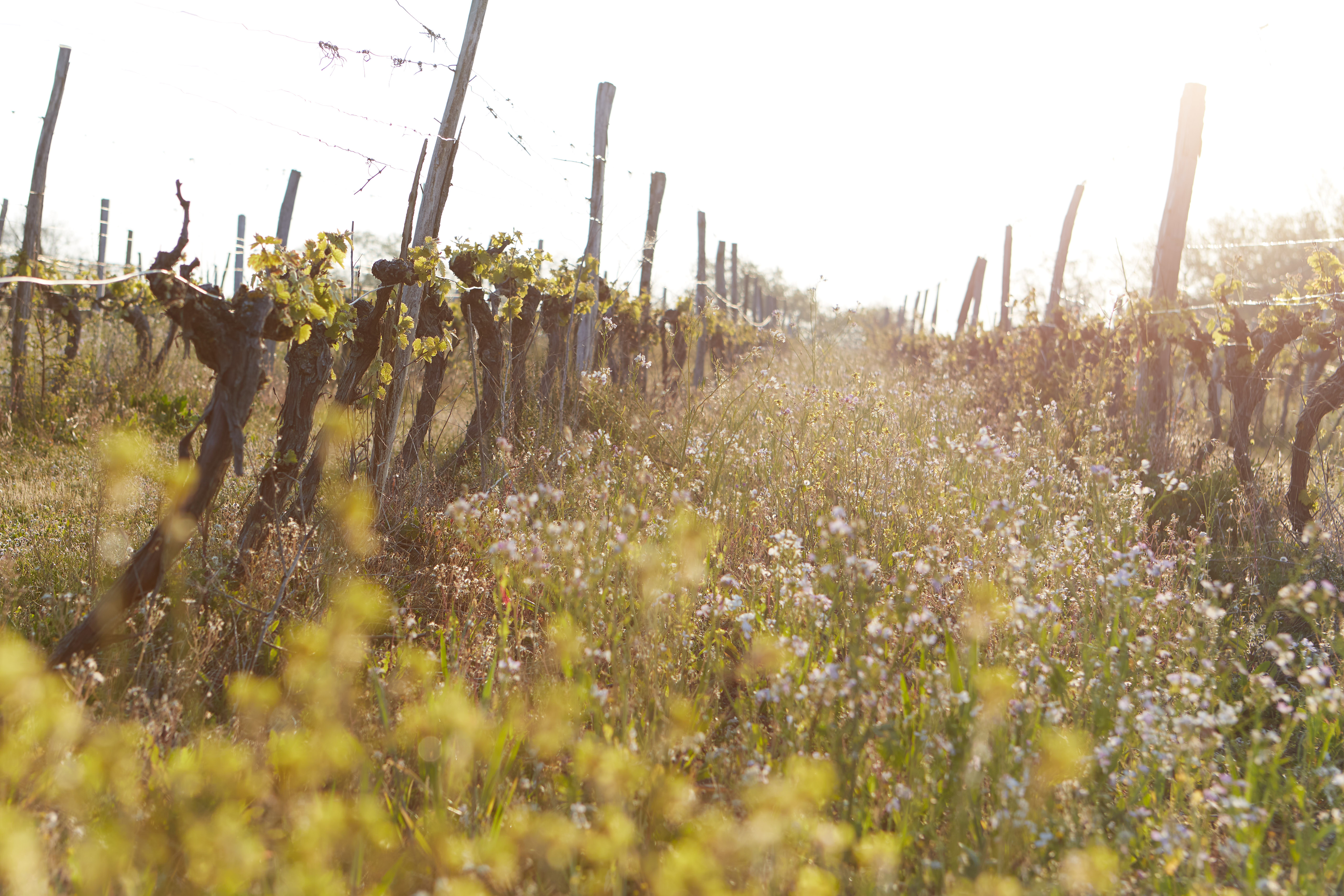 It has been a year since we started the organic conversion of our vineyard, a courageous commitment that highlights our audacity and perseverance.
It is a courageous commitment that highlights our audacity and perseverance, because it is necessary to maintain the course while the heat wave of the last few weeks is challenging us. Our vines, especially the Merlot, are suffering from a lack of water. To cope with temperatures above 30°, and to preserve itself naturally while waiting for rain, the plant has stopped growing. The harvest will therefore be later this year. 
However, we remain confident in our choices, convinced of the benefits of a land cultivated in harmony with nature. 
And we count on your support.
To know everything about Armargnac

The masterclass season starts again in September. 
We will go as far as Singapore to share our passion for Armagnac.
Do not hesitate to put us in contact with institutions in the gastronomy or hotel industry that might be interested in a masterclass on Armagnac. 
We like to share our passion and we believe that transmission contributes to preserve the French know-how.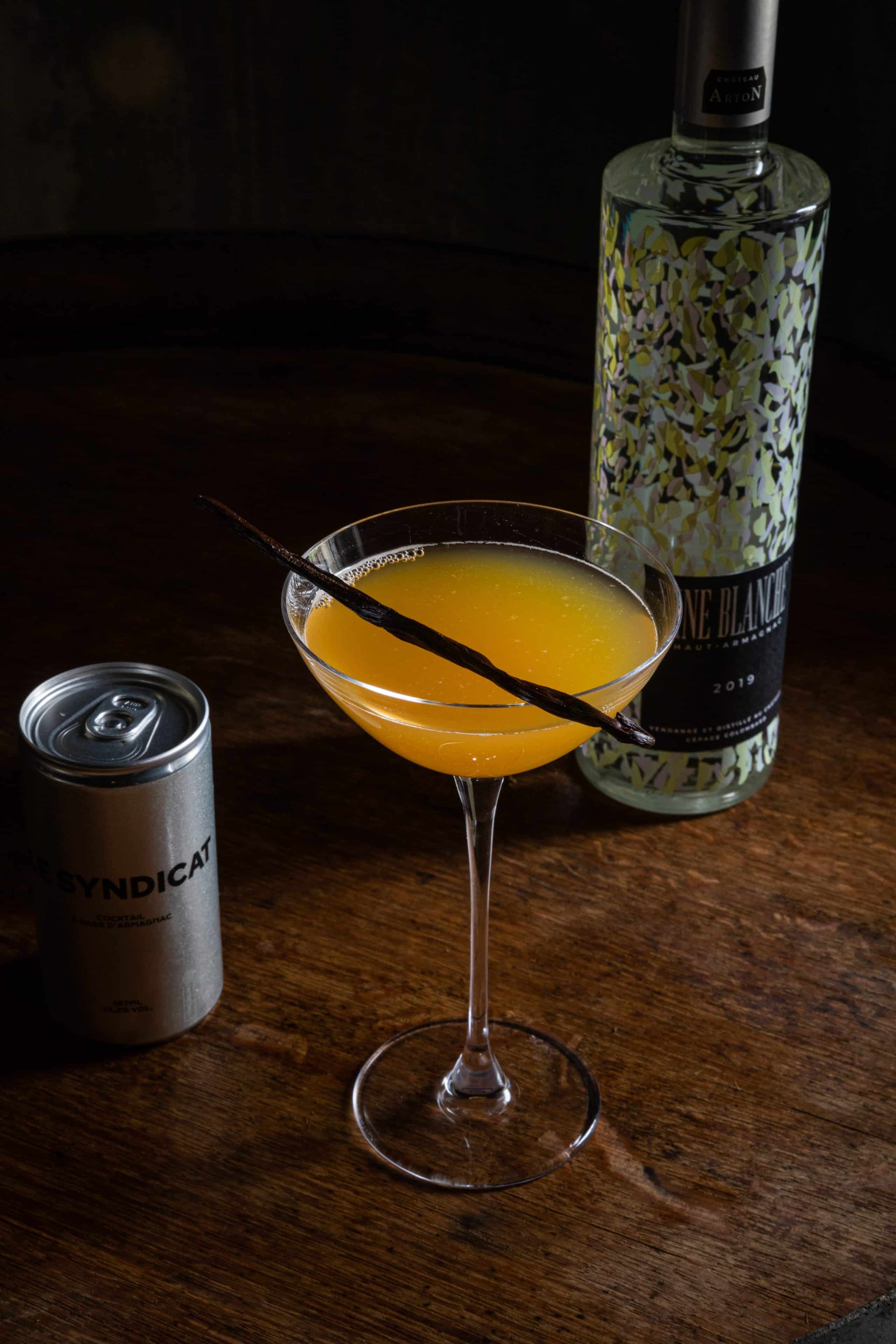 The success of our féfé PornStar, it is also that the revaluation of Gascony!

Number One in sales, this ready-to-drink cocktail made with our Fine Blanche® and created by the Syndicat's bartenders is a hit. 
It is the great return of Armagnac in bars and at home!
Our new permaculture plantation
Discover here MOLEON: a plot planted in permaculture. The plot has been designed to capture, distribute, infiltrate and store a maximum of rainwater.

Hedges have been planted which will blossom in the middle of the vineyard whose rows in turn follow the contour lines and the ditches...   

Owner and harvester, the domain is in conversion biodynamic and permaculture. Only our grapes go into our wines. Only our wines go into our Armagnac.