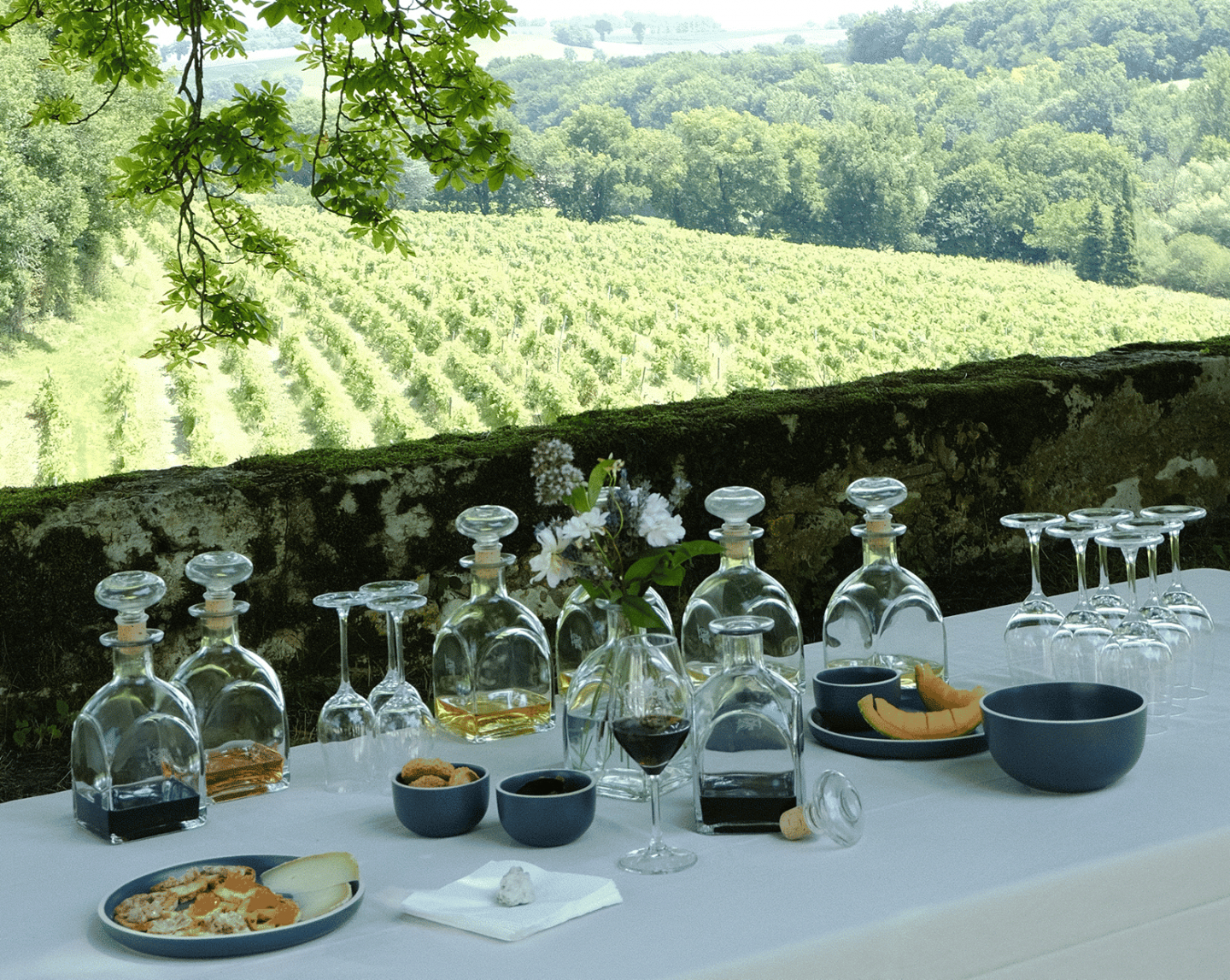 A MOMENT IN PARADISE
In the shade of our hundred-year-old chestnut tree, take advantage of the gentle pace of life on our estate to discover our fruity IGP wines, our rare Haut-Armagnac AOC and our Fine Blanche® as if you were at home, accompanied by delicious homemade delicacies. An enchanted interlude to discover the Gers in a different way.
Domaine d'Arton invites you to paradise.
After a guided tour of the vineyards and the cellars, we open the doors to our very private garden, a little corner of paradise nestled between the chartreuse and the orangery, with an exceptional view of the vineyards and the Gers countryside, for a gastronomic tasting between heaven and earth.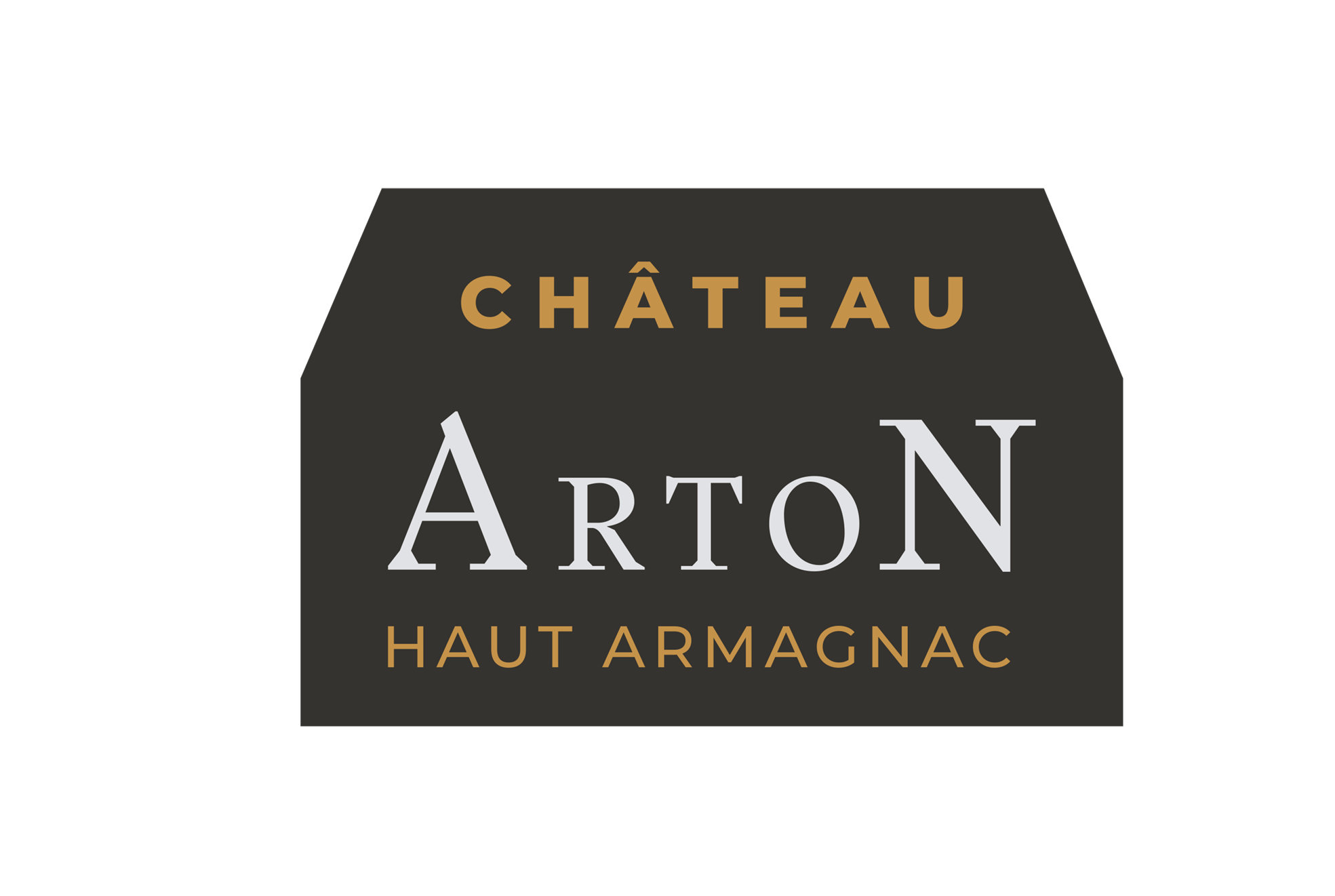 We aren't able to process your payment. Please, try again.
Thank you for your request!
Your confirmation number:
– Access to the private gardens and discovery of the domain (its history, its secrets).
– Guided walk in the vineyards, discovery of our 8 grape varieties and our Haut-Armagnac terroir, introduction to the art of vineyard work.
– Awareness of our environmental approach.
– Explanation of the Genodics technology: treating the vines with music.
– Visit of the ageing cellar of our Armagnacs, presentation of the elaboration of our wines and our Armagnacs.
– Free tasting of our 7 wines (2 dry whites, 2 sweet whites, 1 rosé, 2 reds), our Fine Blanche®, our Armagnac La Réserve.
– Food and wine pairings (delicious home-made delicacies) to be enjoyed under the chestnut tree or by the water lily pond, with a breathtaking view of our vineyards and away from prying eyes. A moment of Paradise!
Don't hesitate to bring your hats and sunglasses! The view at Arton is dazzling. For everyone's convenience, please arrive 10 minutes early as tours start on time.
We recommend paying by credit card. For more information, or for a customized program, please contact us: didierbilles@arton.fr
+33(0)695902616