An original creation by Patrick de Montal
In 1985, Patrick de Montal broke with tradition and interrupted the classic process of making Armagnac to make the pure eau-de-vie that flowed from the still, a spirit in itself. Upon discovering the aromatic power of this "Armagnac in its prime", bottled without having been aged in wood, he is gripped by a certainty: here is an Eau-de-vie that tells the story of its year in the purity of its youth. It is the only perfectly natural eau-de-vie!
Thus was born our Fine Blanche®. Patrick de Montal, a visionary, launched it on the market in 1986, creating a brand new category of Armagnac 20 years ahead of the INAO. It obtained the Appellation d'Origine Contrôlée in 2005. It is the youngest French AOC in the world of spirits.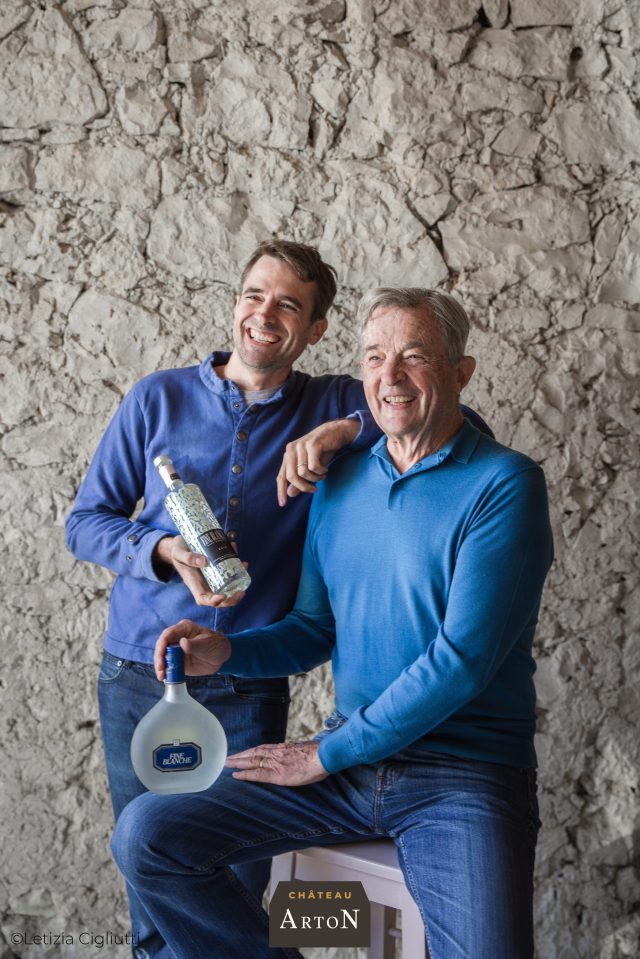 This epiphany marks the origin of his viticultural project: planting his vines to raise his wines and explore the aromatic potential of his Haut-Armagnac terroir, because the quality of the wine that goes into the still determines the quality of the brandy that comes out and the year's imprint is decisive.
First harvest in 1991, first 100% Arton wine produced in 2001 and first Armagnac released in 2011.
Jean, son of Patrick and Victoire, and his wife Lili have just moved to the domain to take over. The estate is in conversion to organic and biodynamic farming this year.